7amleh at the World Media Forum in Germany
Two representatives from 7amleh participate in World Media Forum in Germany.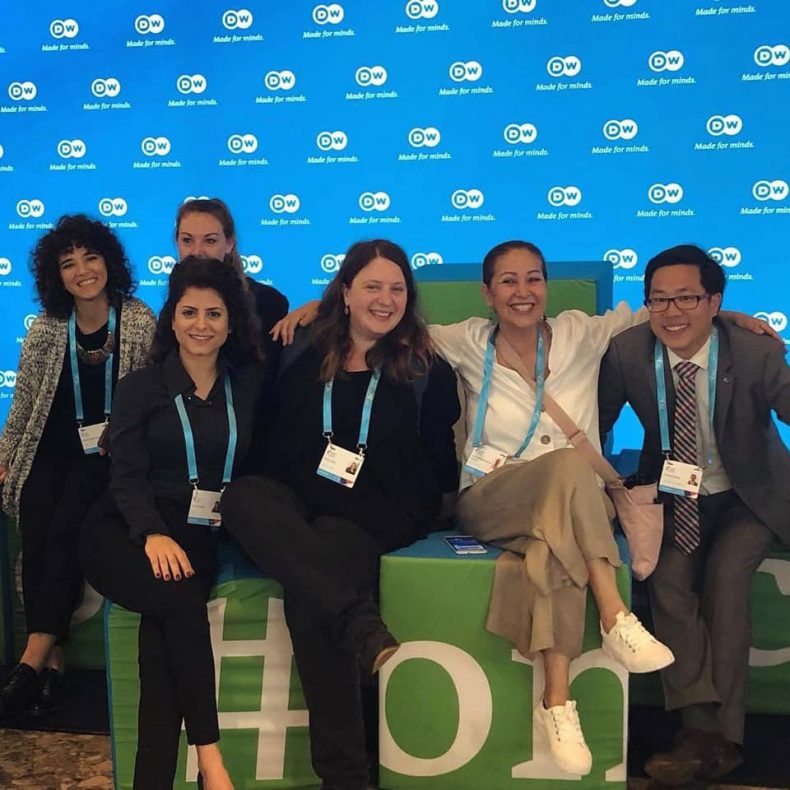 Shatha Shiekh Yousef the project coordinator and Yara Shlewet the admin and finance officer in 7amleh Center, participated in the Global Media Forum 27-28 of May in Bonn, Germany that was organized by the Deutsche Welle.
Many subjects were discussed in panels and sessions throughout the two days event, such as: how law-makers can fight the hate speech on social bots, shifting powers to the young generations, who's got the power in media landscape, how social media changes our communication, the future of local journalism, media policy in the digital age, media and politics, the future of the digital economy, fake news, Instagram for news, silencing digital expression in the name of security, defending online media spaces, how the digital revolution changed our mobility, is civil society driven by networks?, how the media can shift power back to local people and other issues.
Within the two days 7amleh members met partners from all over the world and got the chance to learn about other organizations work in the media field.