Check out our digital rights weekly update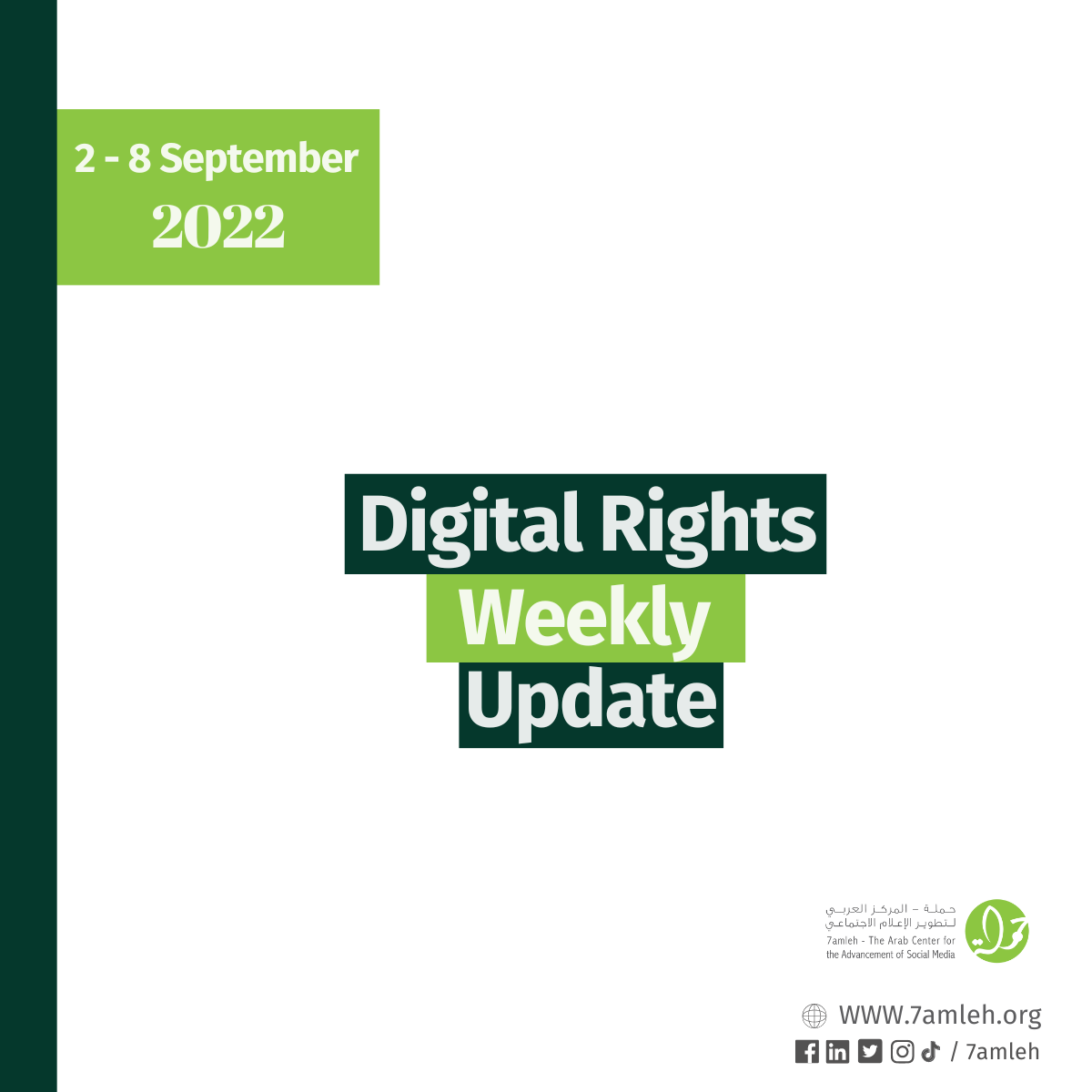 7amleh launches a Guide for Combating Hate Speech in the Digital World (Arabic)
7amleh
This guide is issued by 7amleh - the Arab Center for the Advancement of Social Media, to define hate speech and ways to combat it; It is one of the types of harmful discourse that is widespread in the digital space in the Palestinian context. The importance of this guide is that it is a concise reference guide, providing a direct definition of hate speech, and presenting the legal and human rights framework, which grants the right to confront it. The guide also provides concrete examples and practical steps to deal with hate speech digitally. This comes in light of widespread hate speech, and as a very large proportion of users of social media platforms engage in various forms of harmful and hateful speech.
Gazan Journalists Blocked from Social Media for Reporting Israeli Violations (English)
The New Arab
Tens of Palestinian journalists, activists and writers have been pushed off social media or had their posts censored for covering Israel's August bombardment of the Gaza strip, in shocking new revelations. Facebook, TikTok and Whatsapp have all been accused of closing the accounts of Gazans reporting civilian deaths by Lebanese press freedom organisation SKeyes.
Google Workers Protest 'Silencing of Palestinians' (English)
Morocco World News
A Google employee announced her resignation on Thursday, after starting a high-profile movement to get her company and tech giant Amazon to stop working with the Israeli military. Ariel Koren cited a hostile work environment due to her prominent online activism, after she kicked off the Workers Against Nimbus movement, garnering thousands of followers on Twitter. The movement, endorsed by over 50 grassroots organizations, is calling on tech giants Google and Amazon to abandon their work on Project Nimbus, a billion dollar tech and surveillance program in partnership with the Israeli military. The project would see Google construct data centers and provide cloud infrastructure to Israeli government branches, including the military and the Israel Land Authority.