Check out our weekly report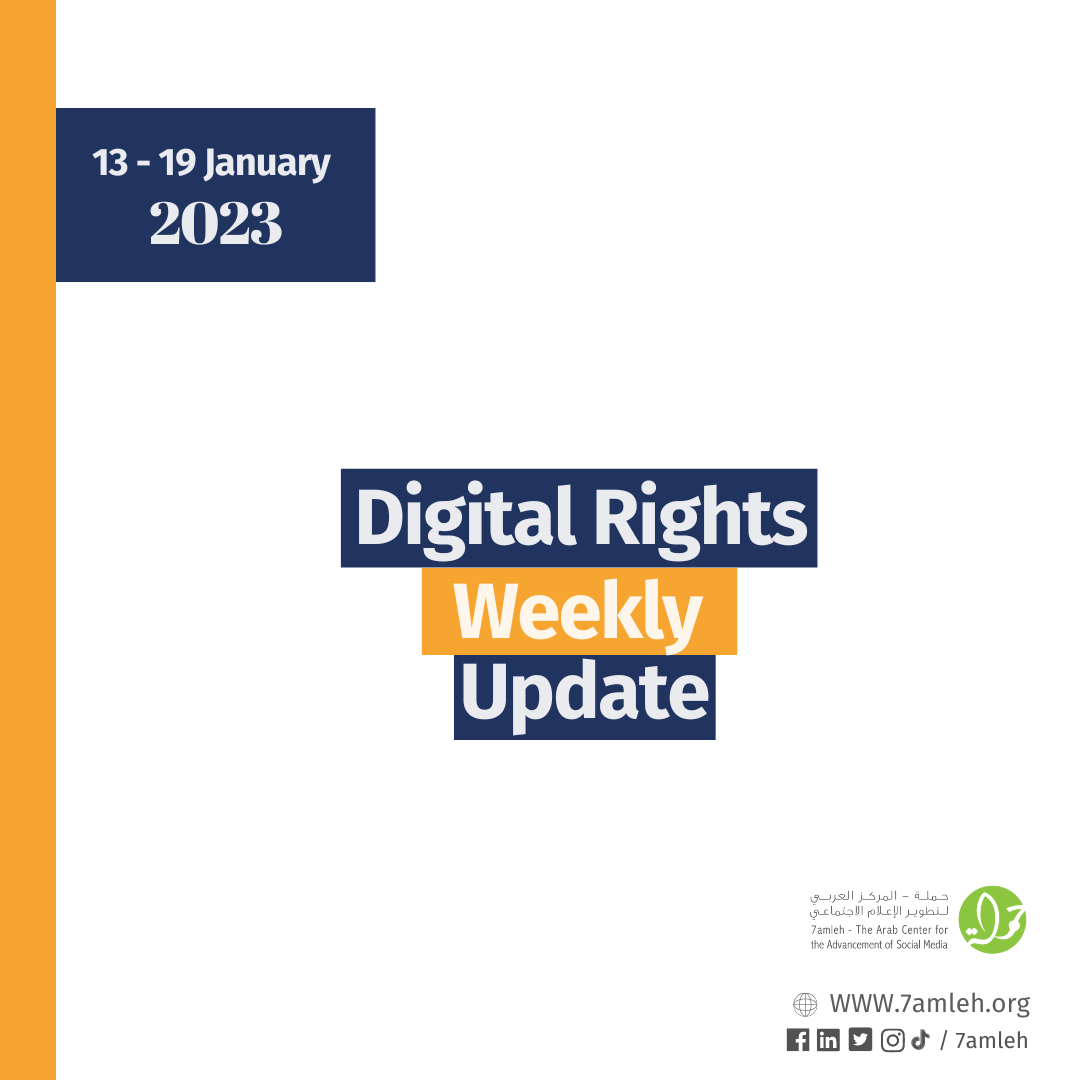 1.
Facebook Public Policy Director Appointed to Right-Wing Israeli Government (English)
Palestine Chronicle
The new Israeli minister of strategic affairs, Ron Dermer, has announced the appointment of Facebook's Jordana Cutler as his ministry's director general, according to Israeli media. Cutler has previously held the post of Facebook public policy director for Israel & the Jewish diaspora for over six years, as well as other positions in the Israeli government as well as Tel Aviv's US embassy, according to her LinkedIn profile. The announcement, reported by the Israeli broadcaster Kan on Wednesday, did not indicate when Cutler will commence the post.
2.
U.S. Supreme Court rejects latest NSO Group attempt to avoid accountability (English)
Access Now
In a massive win for victims of mercenary spyware across the world, the U.S. Supreme Court denied NSO Group's petition to review its sovereign immunity claim. "Recent revelations about NSO Group suggest that the vilified company continues to facilitate the use of spyware against human rights defenders and civil society globally," said Sanjana Srikumar, Legal Fellow at Access Now. "This decision is an important victory, a battle won towards ensuring that victims of these human rights abuses are able to hold such companies accountable." Access Now supports the U.S. Supreme Court's decision, and encourages the Northern California District Court to move forward with the discovery phase of the lawsuit immediately.
3.
"Life Under Surveillance": Palestinians and the Horror of Living Under Surveillance (Arabic)
Monte Carlo International
A Life Under Surveillance, was the title of a social media campaign organized by 7amleh - The Arab Center for the Advancement of Social Media, to shed light on what Palestinians are subjected to in their daily lives, who are systematically subjected to Israeli surveillance through a multi-layered system of surveillance. Today we know how Israeli companies develop the surveillance industry, and they test it on Palestinians before selling those tools and expertise to oppressive regimes and governments. Today, there are no restraints on invading the private and public lives of Palestinians and violating their digital rights.
4.
"Wafa" Monitors Incitement and Racism in the Israeli media (Arabic)
Wafa
The Palestinian News and Information Agency (Wafa) monitored incitement and racism in the Israeli media, between January 8 and January 14. In its 290 report, Wafa provides monitoring and documentation of inflammatory and racist discourse in the Israeli visual, written, and audio media, and some pages on social networking sites of political and legal figures in Israeli society. The report monitored a number of articles that reverse the facts and talk about the Palestinian owner of the land who defends it as the "thief" who stole it, and the Israeli media's continued incitement against the Palestinian prisoners by touching on the celebrations that took place to receive the prisoner Karim Younis and the preparations for receiving his cousin Maher a few days later.