Check out our digital rights weekly update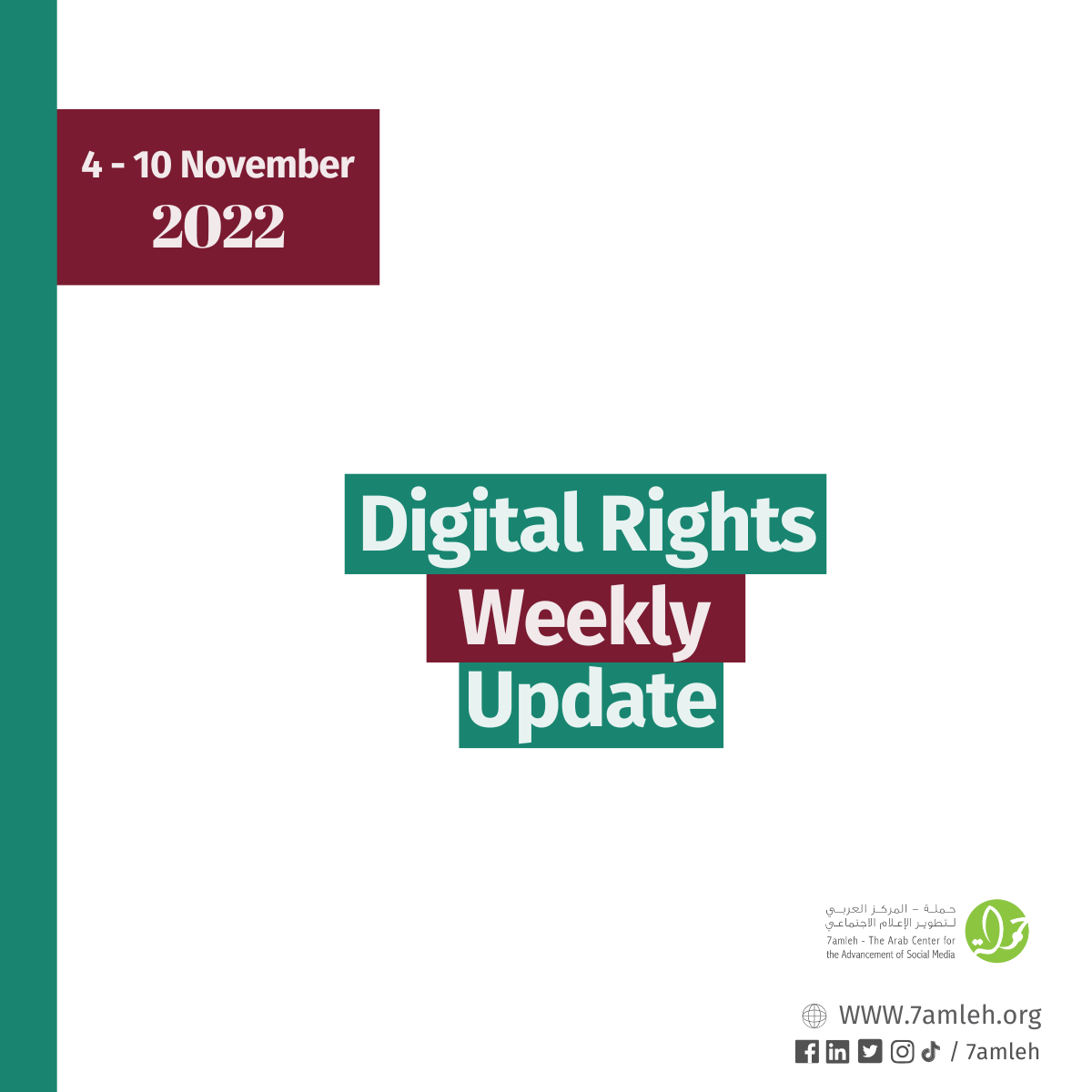 Weekly Update 04 - 10 November
1.
Social Media, Self-Expression, and Self-Determination in Gaza (English)
Al-Shabaka
While there are examples of successful organizing through social media, such as the solidarity campaigns with Sheikh Jarrah and groups like the al-Habd Electronic Army, which target anti-Palestinian and Zionist posts on social media, this type of organizing is often circumstantial, improvised, and temporary, responding to events occurring on the ground. As such, if new and more concerted campaigns emerge, previous ones fade away. More sustained, transformational organizing necessitates substantive coordination and mass communication.
2.
Google Launches GCP Region in Tel Aviv, Israel (English)
DCD
Google has launched a new GCP cloud region in Tel Aviv, Israel. The company has three facilities in the country in Petah Tikva, Modi'in, and Bnei Zion, and is aiming to develop a fourth in Beit Yehoshua despite opposition from its own employees that the search giant's technology may enable discrimination against Palestinians. AWS and Microsoft are both developing cloud regions in the country, while Oracle launched a region in Jerusalem in October 2021. Alibaba is reportedly considering expanding into Israel.
3.
"Honest" Reporting: Meet The Israel-Linked Pressure Group Getting Palestinians Journalists Fired (English)
Mint Press News
In October, three Palestinian journalists lost out on work and awards because of pressure from Israel lobby groups. The Thomson Reuters Foundation rescinded the Kurt Schork Award from Middle East Eye correspondent Shatha Hammad just two days after pro-Israel media watchdog, Honest Reporting, released a report describing her social media posts as anti-Semitic. Earlier in the month, Gazan photojournalists Soliman Hijjy and Hosam Salem were fired by The New York Times due to an Honest Reporting publication characterizing Facebook posts they made as anti-Semitic. Additionally, the BBC and Deutsche Welle have also terminated contracts with Palestinian journalists for similar reasons in the last year.