Check out our digital rights weekly update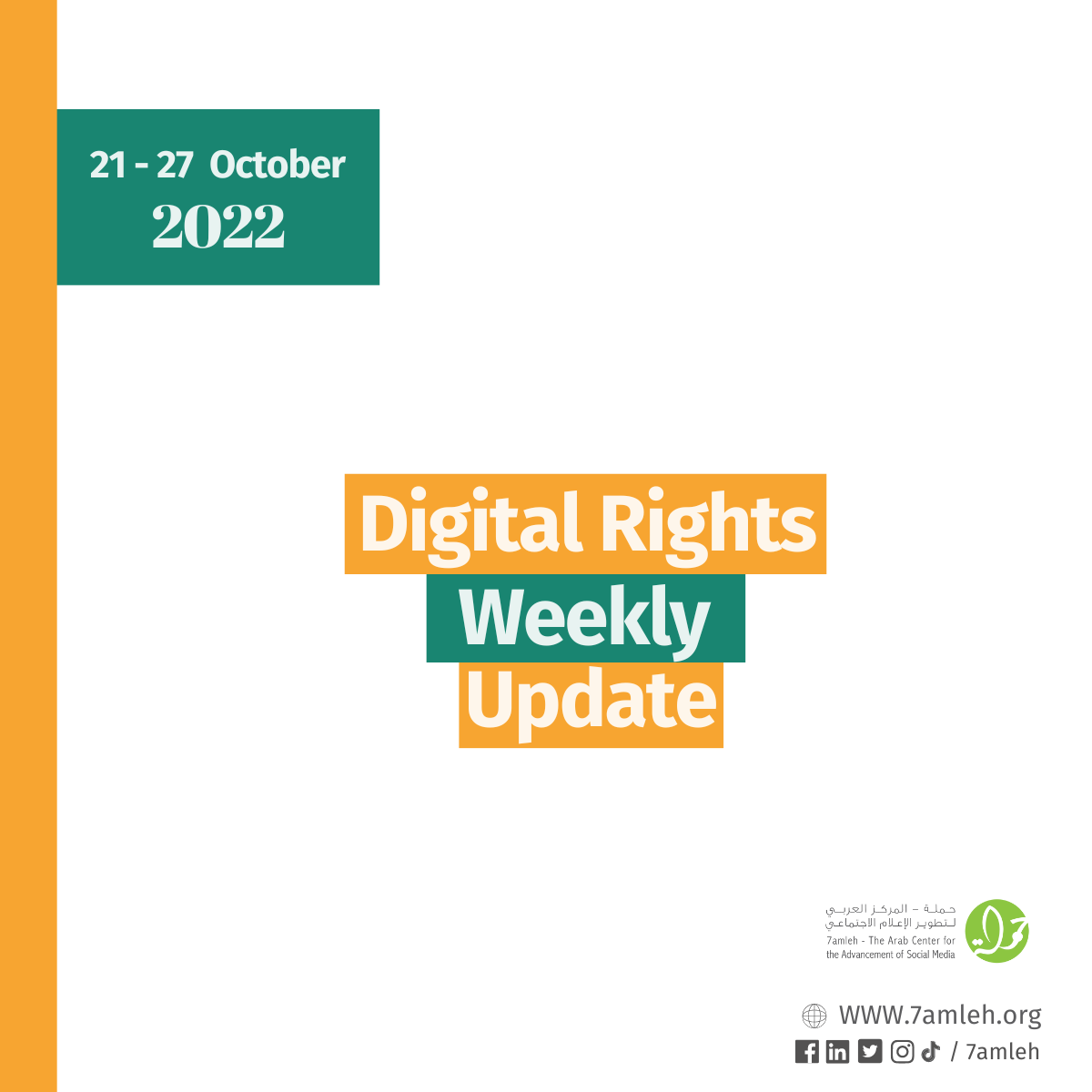 1.
Title: Google Cloud to Provide Computing Services to Israel Military (English)
Source: MEMO
Body: Google Cloud announced the launch of a new service which will provide cloud services to the country's government and military. "By 2030, the Google Cloud region in Tel Aviv will contribute a cumulative $7.6 billion to Israel's gross domestic product, and support the creation of 21,200 jobs in that year alone," Google Cloud said in a statement. Google Cloud regions offer a variety of advanced cloud computing systems and features to users, such as data analytics, data loss prevention, network intelligence and debugging.
2.
Title: Palestinian Digital Content Between the Anvil of the Occupation and the Hammer of Companies (Arabic)
Source: Msdr News
Body: By monitoring the Palestinian digital content and social media platforms that have influence on public opinion, such as Twitter, Facebook, Instagram, WhatsApp and other platforms, we found that the Palestinian is intensively targeted and censroed by all sides. The censorship is evident by the companies which restrict or disable the pages, or by the Israeli occupation, or even by the Palestinian Authority itself. In this regard, we followed several reports of centers specialized in the field, which published statistics indicating the occurrence of numerous violations during the year 2021 and the first quarter of 2022, including the report of the company iPoke, which recorded 1,537 digital violations in 2021 in its sixth annual report.
3.
Title: Documents Detail Plans to Gut Twitter's Workforce (English)
Source: Washington Post
Body: Twitter's workforce is likely to be hit with massive cuts in the coming months, no matter who owns the company, interviews and documents obtained by The Washington Post show, a change likely to have a major impact on its ability to control harmful content and prevent data security crises. Elon Musk told prospective investors in his deal to buy the company that he planned to get rid of nearly 75 percent of Twitter's 7,500 workers, whittling the company down to a skeleton staff of just over 2,000.
4.
Title: Israel Used Pegasus Spyware to Track down Leaders of Lion's Den: Report (English)
Source: The Cradle
Body: Israeli forces managed to track down and kill at least two leaders of the Lion's Den resistance faction after infiltrating the group's infrastructure by using the blacklisted Pegasus spyware. According to Israeli newspaper Yedioth Ahronoth, Pegasus helped Tel Aviv obtain "accurate intelligence information and thwart [retaliatory] operations" by the resistance. The spyware was also used to locate Tamer al-Kilani, who was killed on Sunday after an unknown individual planted a bomb in the place where his motorcycle was parked.