Check out our digital rights weekly update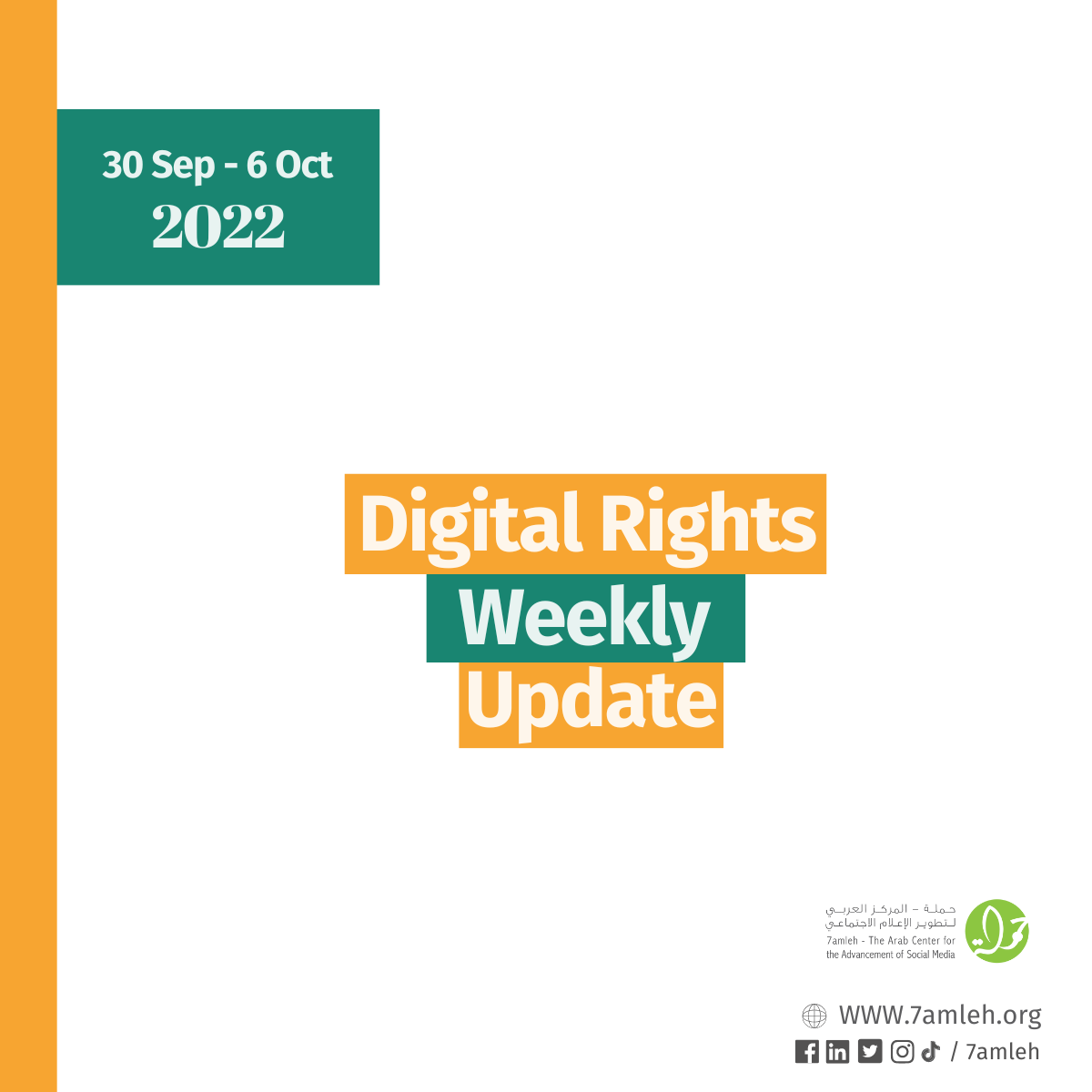 Will Open-Source Intelligence Liberate Palestine From Digital Occupation? (English)
FP
From Syria to Ukraine, open-source intelligence (often referred to as OSINT) has not-so-quietly revolutionized the global flow of information during times of conflict. By piecing together publicly available content, like satellite images, cellphone videos, and social media posts, open-source analysts cut through the fog of war, exposing and publicizing critical intelligence once monopolized by state authorities.
Palestinian Activists Turn to TikTok Amid Israeli Anger over 'Propaganda Videos' (English)
Arab News
Palestinian activists are turning to TikTok to rally against activities by Israel, which accused the social media platform of igniting the security situation in the Middle East in recent weeks. Israel had successfully pushed Meta to block thousands of Palestinian accounts and content from its social media platforms, such as Facebook and Instagram, in addition to limiting Palestinian content through Twitter and Snapchat. However, TikTok, owned by Chinese company ByteDance, has rejected the Israeli allegations and refused to change its policies.
Is the Booking.com reversal on Palestine corporate hypocrisy? (English
Al-Jazeera
When the online travel agency Booking.com announced last month that it was going to designate Israeli settlements in the occupied West Bank as "occupied territory" and warning of "an increased risk to safety and human rights", it was welcomed as part of a growing international recognition that the occupation of Palestinian land should not be ignored by businesses. But, it was perhaps not surprising when, just as has happened in the past with other companies, it backtracked on September 30.
"We Battled the Algorithm and Won" (English)
Electronic Intifada
Social media juggernaut Meta Platforms lists "Give People a Voice" as one of the principles on its website. "People deserve to be heard and have a voice – even when that means defending the right of people we disagree with." It seems that Meta employees should have added "fiction writing" to their job description, however. A number of damning recent articles exposing patently unjust experiences of censorship have revealed the company to be more concerned with silencing voices – particularly Palestinian ones.