Check out our digital rights weekly update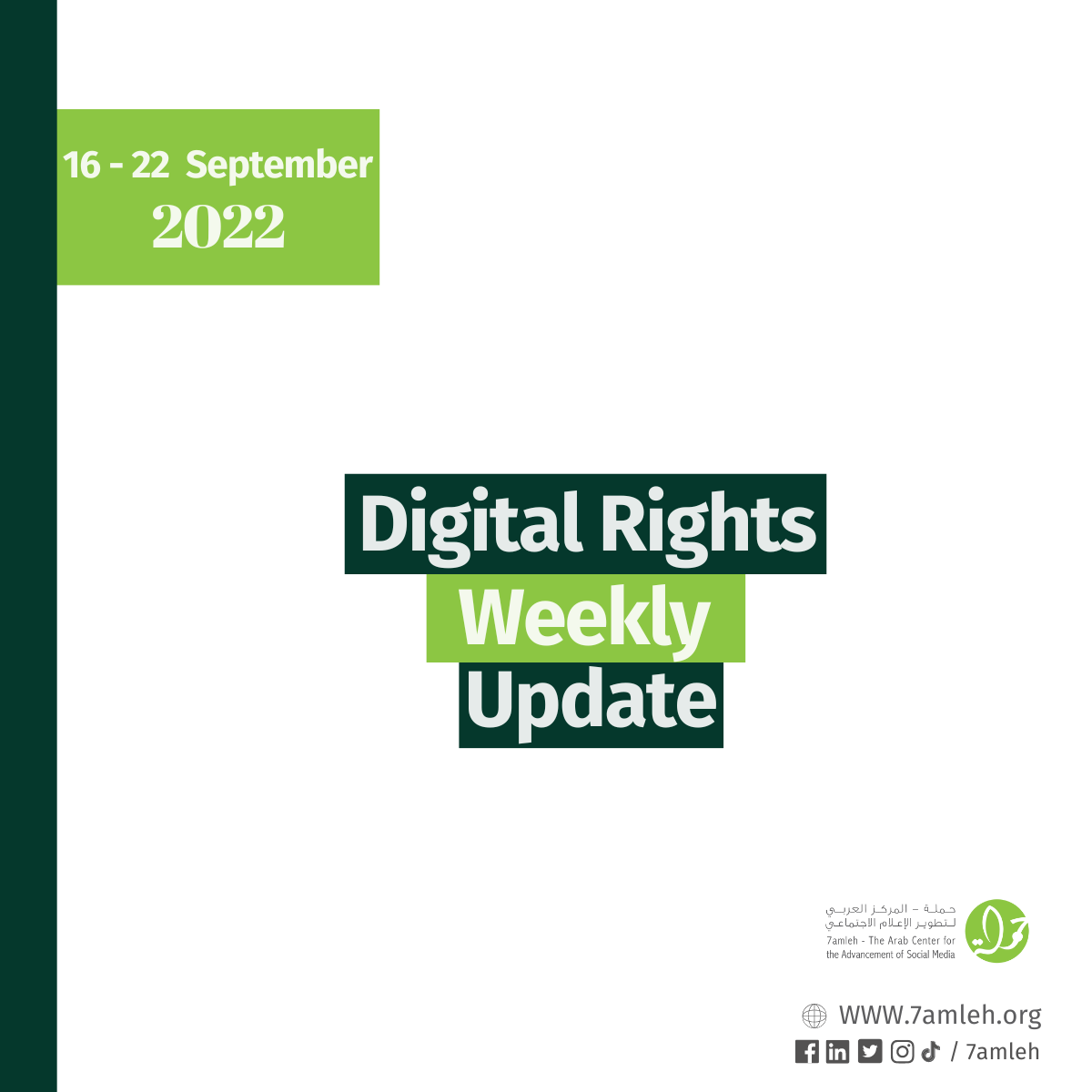 Facebook Report Concludes Company Censorship Violated Palestinian Human Rights (English)
The Intercept
FACEBOOK AND INSTAGRAM'S speech policies harmed fundamental human rights of Palestinian users during a conflagration that saw heavy Israeli attacks on the Gaza Strip last May, according to a study commissioned by the social media sites' parent company Meta. "Meta's actions in May 2021 appear to have had an adverse human rights impact … on the rights of Palestinian users to freedom of expression, freedom of assembly, political participation, and non-discrimination, and therefore on the ability of Palestinians to share information and insights about their experiences as they occurred," says the long-awaited report, which was obtained by The Intercept in advance of its publication.
Israel Police Chief Calls to Block Social Media in Next Flare-up (English)
Haaretz
Israel's Police Commissioner Kobi Shabtai said in an interview published Wednesday that social media in Israel should be shut down when the next round of violence erupts in mixed Jewish-Arab cities. Later on Wednesday, officials clarified that the police chief was referring to "extreme situations". According to Shabtai, who gave an interview to Yedioth Ahronoth, such a move would prevent the violence seen during the May 2021 flare-up with Gaza, which saw clashes erupt in mixed cities in Israel.
Booking.com to Warn Users Reserving Occupied West Bank Properties (English)
Al-Jazeera
The online travel booking website Booking.com will start adding safety guidance to all reservations in the occupied West Bank across its platforms, an Israeli television outlet has reported. The guidance will also refer to the West Bank as "occupied", Channel 13's Hatzinor programme claimed. Moreover, similar guidance is being debated for properties in occupied East Jerusalem, the programme added.
Big Tech Silencing Palestine (English)
Ahram Online
In late 2021, it emerged that Google is supplying the Israeli military with advanced Artificial Intelligence (AI) technologies through the so-called Project Nimbus. That will help Israel to expand its unlawful surveillance of Palestinians and support its illegal settlements in the Occupied Territories. A number of Jewish and Arab Google employees have voiced their concerns – anonymously of course, in fear of retaliation – against their company's newest client who is subject to investigation for suspected grave violations of human rights by the UN and for alleged war crimes by the International Criminal Court (ICC).