Check out our digital rights weekly update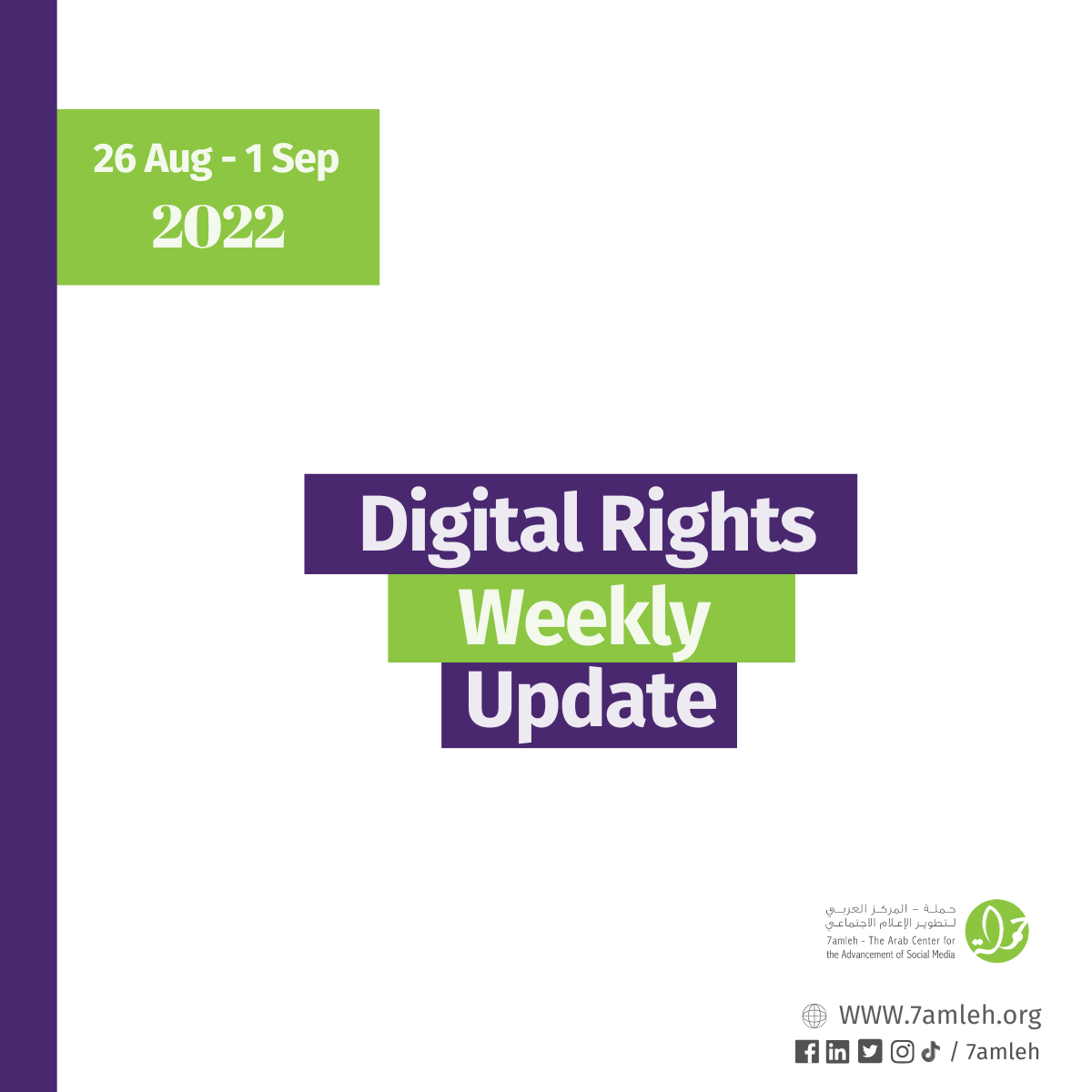 7amleh Signs a Petition Warning Against Meta Dealing with the Assessment of the Human Situation in India and its Reflection on Palestine (English)
7amleh
7amleh - The Arab Center for the Advancement of Social Media, along with a number of institutions working in the field of human and digital rights in the Arab region and globally, as well as a number of human rights activists and defenders, joined a petition calling on Meta to urgently disclose the results of the investigation into the content moderation policies for the Arabic language in Palestine, in addition to its call to release the results of an assessment of its impact on the human rights situation in India.
Jewish Google Employee Quits Alleging 'Palestinian Coworkers are Being Silenced' (English)
The Independent
A Google employee is quitting the company after accusing the tech giant of retaliating against employees who spoke out in support of Palestine. Ariel Koren, who is Jewish, wrote a letter addressed to the search giant on Tuesday in which she said she is quitting the company because of its "retaliation" against her and her coworkers for protesting the company's Project Nimbus. The project is a $1.2 bn dollar contract for a cloud computing system built by Google and Amazon to provide the Israeli government and military with artificial intelligence and machine-learning tools.
Facebook Tells Moderators to Allow Graphic Images of Russian Airstrikes But Censors Israeli Attacks (English)
The Intercept
After a series of Israeli airstrikes against the densely populated Gaza Strip earlier this month, Palestinian Facebook and Instagram users protested the abrupt deletion of posts documenting the resulting death and destruction. It wasn't the first time Palestinian users of the two giant social media platforms, which are both owned by parent company Meta, had complained about their posts being unduly removed. It's become a pattern: Palestinians sometimes post graphic videos and images of Israeli attacks, and Meta swiftly removes the content, providing only an oblique reference to a violation of the company's "Community Standards" or in many cases no explanation at all.
FB Double Standards: Israeli Attacks Censored, Graphic others Allowed (English)
Al-Mayadeen
After the latest Israeli aggression earlier this month against the heavily populated Gaza Strip, Palestinian users of Facebook and Instagram complained about the sudden removal of posts revealing the ensuing death and destruction. Palestinian users of the two sizable social media sites, which are both owned by the same parent firm, Meta, had previously complained about their posts being arbitrarily taken down.