Check out our digital rights weekly update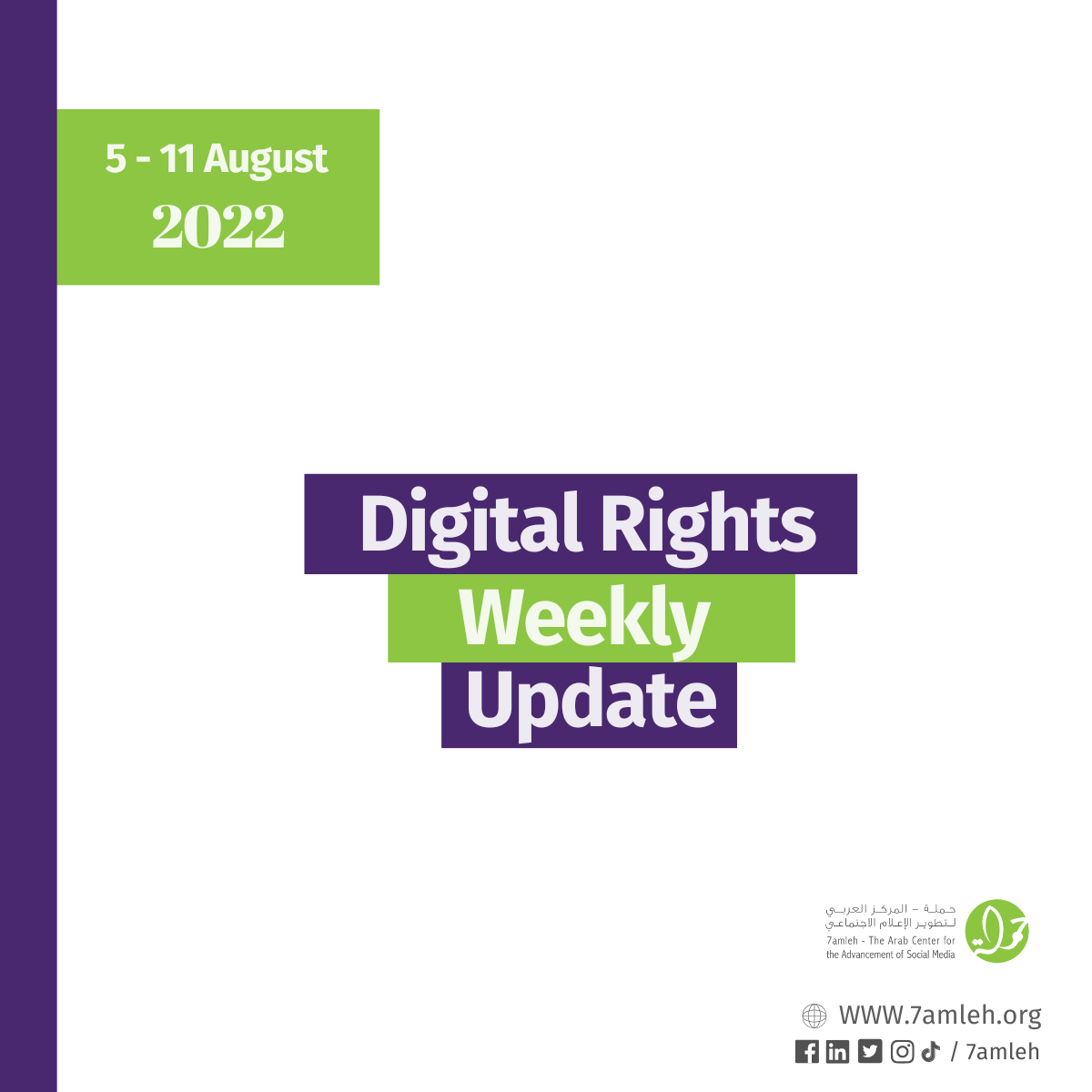 Israel-Gaza: Social media companies face accusations of silencing Palestinian voices (English)
Middle East Eye
Palestinian activists have claimed that social media giants have engaged in digital censorship during the latest Israeli assault on occupied Gaza that left 44 dead, including 15 children. As Palestinians in Gaza struggled to find shelter from Israeli rockets, in the digital space, Palestinian rights activists grappled online with social media companies' attempts to "silence" them. "This is not a new phenomenon," said Mona Shtaya, an advocacy advisor of 7amleh, the Arab Center for the Advancement of Social Media.
Interview with Mona Shtaya from the Arab Center for Social Media Advancement (English)
Cornelia Ernst
Palestinians are subjected to a multi-layered surveillance system. According to the Oslo accords, the Israeli authorities control the information and communication technology (ICT) infrastructure in the Occupied Palestinian Territory. This system impedes and deprives Palestinians of accessing a safe, affordable and high-quality Internet.
Podcast "Al-Midan" | Digital Privacy is Neglected for Political and Commercial Purposes (Arabic)
Arab 48
In the forty-seventh episode of the "Al-Midan" podcast, we hosted the Local Advocacy manager of 7amleh, Cathrine Abu Amsha, to talk about the report that was recently published, on the personal data privacy in the occupied Palestinian territory in 1967. We discussed with Cathrine the privacy of the Palestinian data and privacy in light of their living under direct military occupation and in the absence of a Palestinian law that protects Palestinians and their personal data on social media platforms.
WhatsApp: Mark Zuckerberg Reveals New Privacy Features (English)
BBC
Meta has announced new privacy features for WhatsApp users. Users will be able to leave group chats silently, control who can see their online status and block screenshots on View Once messages. Meta chief executive Mark Zuckerberg said this would help keep WhatsApp messaging "as private and secure as face-to-face conversations". It will begin rolling out the features this month, highlighting them in a global campaign, starting in the UK.