Check out our digital rights weekly update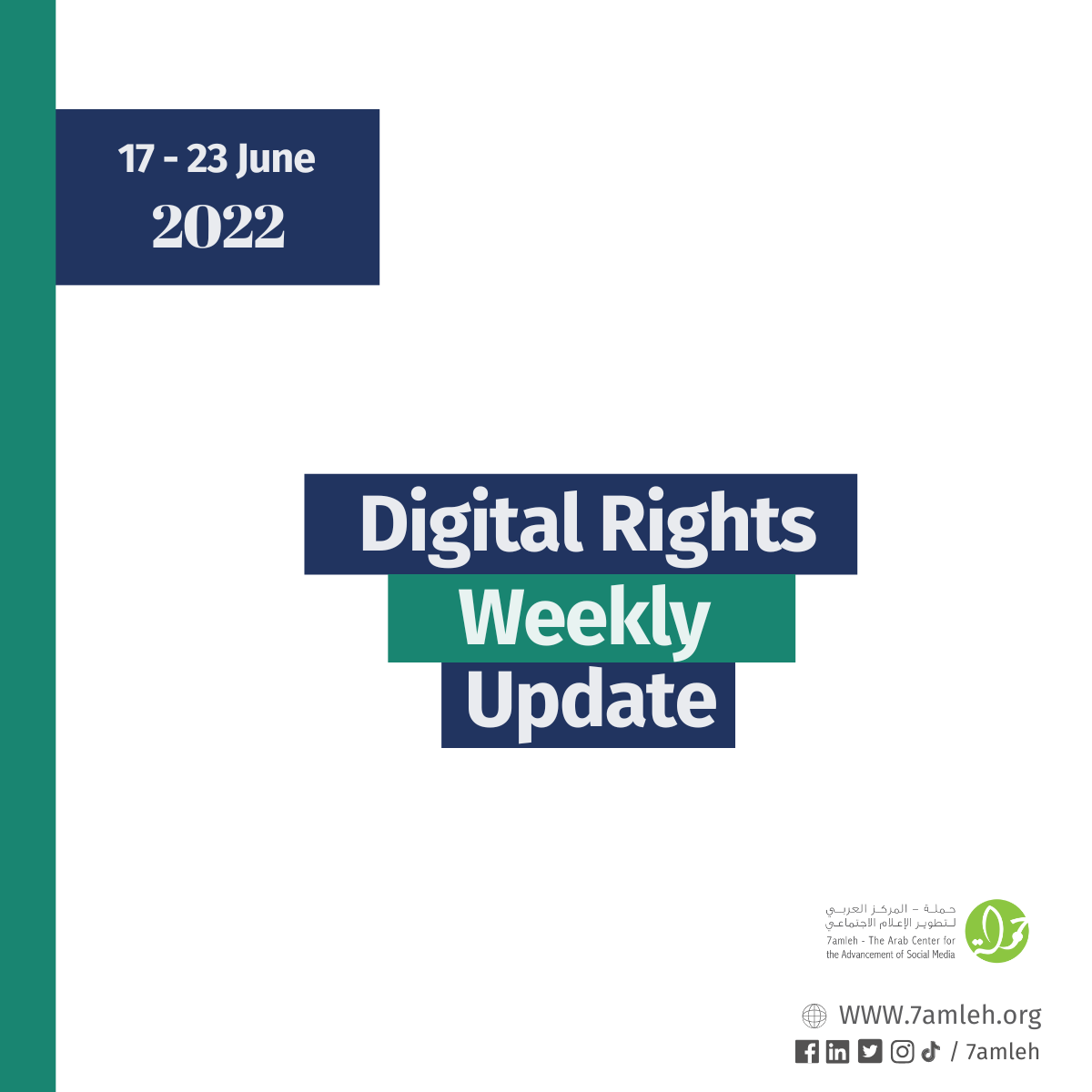 Privacy and Personal Data Protection in Palestine (English)
7amleh
This report, conducted by Journalists Firas al Taweel and Buthaina Saffarini, sheds light on the issue of privacy and data protection in Palestine, examining the extent to which Palestinians' privacy is respected and personal data protected, by the Palestinian Authority and telecommunications companies, internet providers, and digital payment companies, in the occupied Palestinian territory. It further investigates the relationship between private companies and Palestinian governmental bodies, and attempts to highlight how exposed Palestinians are, electronically and digitally, to the Israeli Authorities.
Facebook Oversight Board says company should be much more transparent (English)
Washington Post
More than a year after its creation, the Facebook Oversight Board argued in the first of what are to be annual reports that the social media company should be far more transparent about how it decides which posts and accounts to leave up and which to take down. The board, an international panel of human rights advocates, politicians and academics that oversees Facebook's thorniest content moderation decisions, said the company had made some progress in implementing the board's policy recommendations but needed to share more information about content removal systems. The group took aim at the opaque nature of the company's strikes system, which gives users who break the platform's content guidelines a specific number of passes and a tiered system of punishments before their accounts are suspended.
Fake News Flood Palestinian Social Media (Arabic)
The New Arab
The shift we are seeing in forms of communication and towards news circulation on social media, has contributed to the spread of false and misleading news, especially in light of the emergence of citizen journalism, and an absence of professional standards and practices in that context, as well as the confusion of publications by journalists and non-journalists, and professional and non-professional activists, in addition to the influence of political and party related affiliations in confirming or denying certain news. While the sources of fake news in the recent period vary, they have all managed to create chaos and tension, and have intensified political and internal contestations, which has only intensified internal Palestinian media exchanges.
"Wafa" Monitors Incitement and Racism in Israeli Media (Arabic)
Wafa
The Palestinian News and Information Agency "Wafa" has monitored incitement and racism in Israeli media between 12-18 of this June. In its report, "Wafa" monitored and documented 260 cases of incitement and racism in Israeli visual, audio and written Israeli media, as well as social media pages of Israeli politicians and prominent figures in the Israeli society.