7amleh held a webinar to discuss the findings of it's recent research "Digital Safety Among East Jerusalem Children and Youth".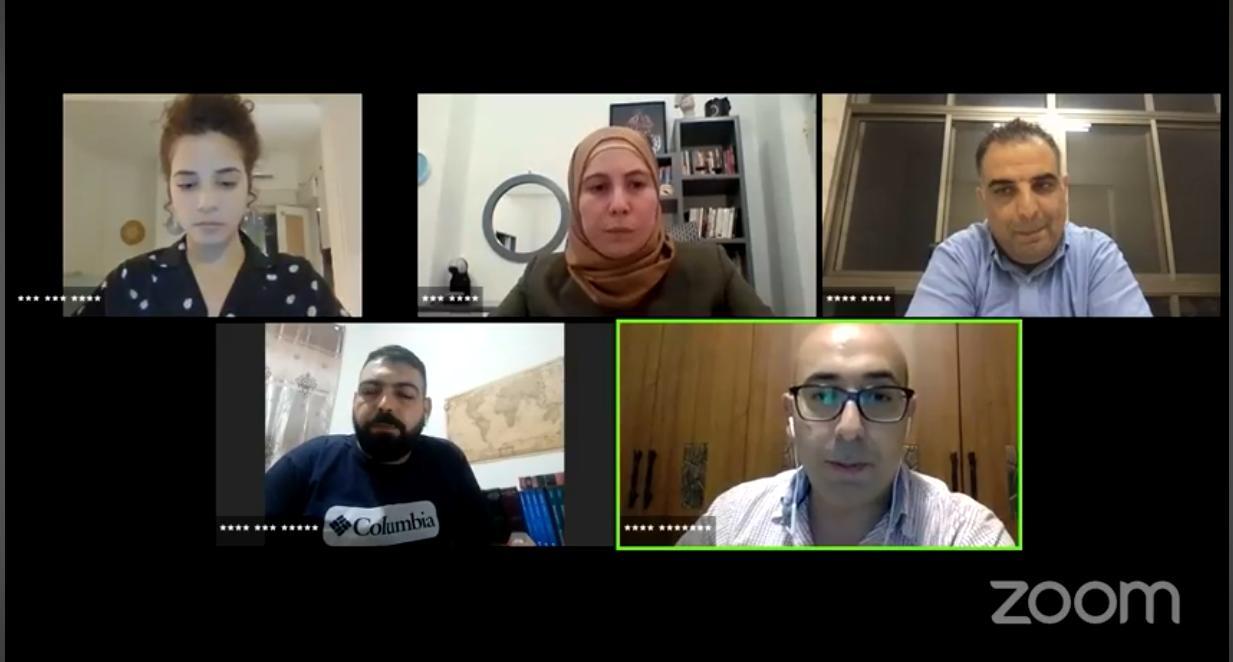 7amleh - The Arab Center for the Advancement of Social Media held a webinar on Wednesday, October 14th to discuss the results of 7amleh's recent report "Digital Safety Among Jerusalemite Children and Youth". The webinar with Haya Totah, psychological and educational specialist, Khalil Abu Khadija, Advocacy Coordinator at PalVision, Muhannad Zalloum, Executive Director of the ITEC Foundation, and Muhannad Berekdar, the report author, was moderated by Shatha Sheikh Yousef, 7amleh's project coordinator.
The webinar includes a presentation by Muhannad Barakdar on the findings and recommendations from the report. In the webinar, Khalil Abu Khadija discussed how Jerusalemite children and youth refrain from political activity online due to fear of repercussions from Israeli authorities, pointing out that the unlawful Israeli occupation is threatening the existence of Palestinians in Jerusalem and constantly surveilling them.
Palestinians in Jerusalem face several threats and obstacles including the absence of respect for international law in East Jerusalem, lack of Palestinian political representation and Israel's on going occupation, which constantly attempts to displace Palestinians from the city in favour of creating a "Jewish majority".
Haya Totah analysed the role that parental control plays in keeping children safe online, as parents are the first line of defence for their children. However, as the research shows, there is still a large knowledge gap between parents and their children in regards to digital security that needs to be addressed.
Related to this, Muhannad Zalloum stresses the need to expand digital skills of children and youth as well as parents, especially given the increased importance of the online sphere due to Covid-19. He pointed out especially how the parents' role requires that they enhance their knowledge on digital technologies their children use in order to boost their digital security.
The report and accompanying webinar are part of 7amleh's efforts to strengthen the ability of the Palestinian public to respond to digital rights violations and protect themselves online and is inline with its mission to create and promote a safe, free and fair digital space for Palestinians.

Watch the webinar recording (in Arabic) here.