7amleh - The Arab Center for the Advancement of Social Media in cooperation with the Arab Culture Association held a workshop about digital marketing for Palestinian artists at 7amleh's office in Haifa on 26 June 2020.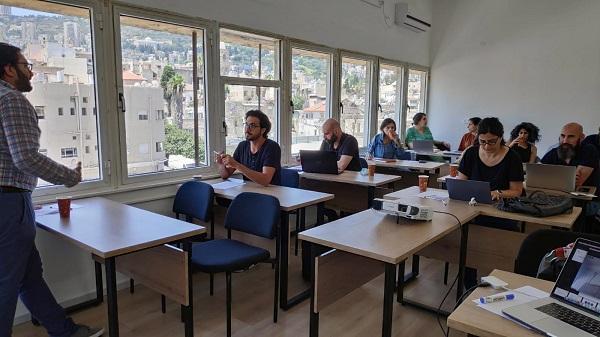 The workshop was led by Ahmad Barakat, marketing and digital transformation consultant, and included 12 participants. Workshop topics discussed surrounded digital marketing and social media, including statistics of different platforms for artistic content, content industry and work budget. Workshop participants explained how the materials covered were helpful for them, but further workshops like these are required to go deeper into the matter.
This workshop is part of a series of capacity-building workshops held by 7amleh in order to train Palestinian activists on new media skills and improving their digital presence.