Join our team!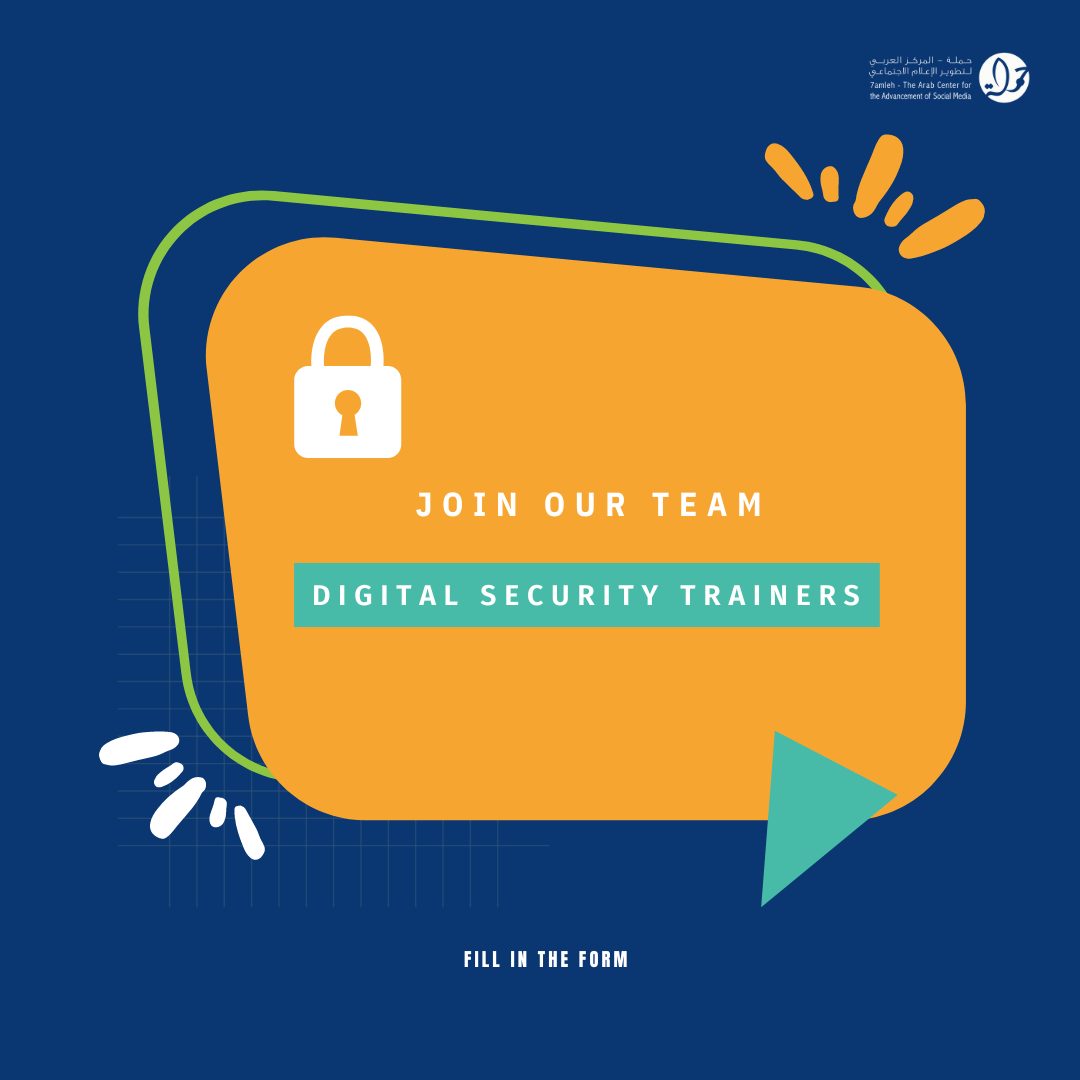 7amleh - The Arab Center for Social Media Development invites you to register to join our pool of trainers in the field of digital security.
7amleh's trainers will work to strengthen necessary skills and awareness within Human Rights organizations, empower the organization's trainees and equip them with skills and tools to protect themselves and the critical resources that they work with against digital security threats.
7amleh's training is focused on the customized and personalized experience per organization and employee to ensure the maximum benefit and understanding of the topics which may include: An introduction to the concept of digital security, how the internet works, secure browsings, email security, personal mobiles security, most common digital threats such as phishing, malware, ransomware, unauthorized access, password related threats, password management tools, backups, data storage, encryption, 2 step verification and valuable tools to use.
Required specifications of Digital Security Trainer:
Efficient communication skills

knowledge of the political state in different Palestinian zones

High sense of responsibility

Ability to protect and keep the findings of the organization secret and confidential

Ability to communicate effectively in a written manner (notes, reports)

High empathy and the ability to understand the point of view of each employee and their pain points

Ability to understand the state of the organization from a technical perspective

Ability to deliver complex information and tech terms to simple concepts

Ability to answer all types of questions in relation to the basis of protection or privacy of the organization or employees

Socially smart and able to maintain the attention of the audience

Register from here: https://forms.gle/vAqBc7cjn3kfbQBP9