Check out our weekly update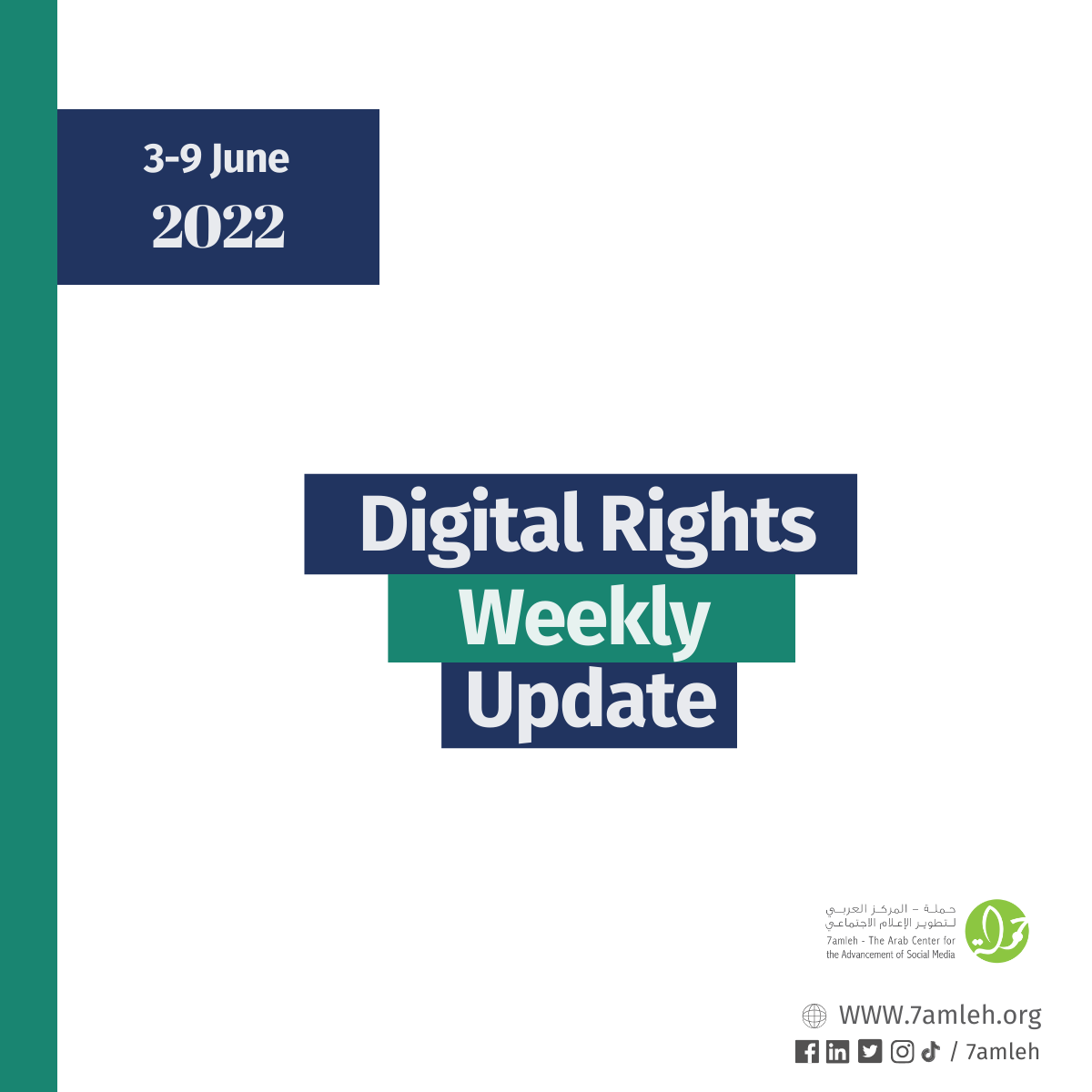 Mark Ruffalo backs petition urging PayPal to end 'discrimination' against Palestinians (English)
The New Arab
Mark Ruffalo urged others to call on PayPal to offer its services to Palestinians living in the West Bank and Gaza in a tweet on Monday. The American Hulk actor, who has previously expressed pro-Palestine views, shared a petition on campaign website SumOfUs that says the digital payment giant is "discriminating against Palestinians". "Friends: PayPal operates in Israel's illegal settlements – but is refusing to provide service to Palestinians in Gaza and [the] West Bank, in direct violation of UN guidelines," Ruffalo said.
7amleh documents 76 violations against Palestinian digital rights during the last month (English)
7amleh
The violations of Palestinian Digital Rights continue What are the main digital space updates in May 2022? Check out our update. Ongoing Censorship of Palestinian Content Violations of Palestinian digital rights continued, especially by social media companies. 7amleh documented 76 violations in May 2022, including 42 content removals and restrictions. The remaining violations included incitement, fake news, gender-based violence and other types of violations.
Skyline calls on social networks to reconsider their restrictive policies toward Palestinian content and respect freedom of opinion and expression (English)
Skyline
Skyline International has expresses concern over the escalating freedom of opinion and expression's violations through social networking sites monitored by several human rights bodies. Sunday, Skyline states that it looks thoughtfully at the shocking documented violations against Palestinian content on social media last May, especially in "Facebook" and "Instagram" apps. Hence, it called on these platforms to respect the relevant international agreements and corporate human rights rules that guarantee freedom to publish and share information without restrictions and stresses that these limitations must immediately be lifted.
Updates to the Sensitive Content Control (English)
Instagram
The Sensitive Content Control will cover all surfaces where we make recommendations. In addition to Explore, you will now be able to control the amount of sensitive content and accounts you see in Search, Reels, Accounts You Might Follow, Hashtag Pages and In-Feed Recommendations. With this update, we're also applying the technology we use to enforce our Recommendation Guidelines to Instagram's recommendations on Search and Hashtag pages. This update will be available to everyone in the coming weeks.
"Wafa" Monitors Incitement and Racism in Israeli Media (English)
Wafa
The Palestinian News and Information Networl "Wafa" monitored incitement and racism across Israeli media between 29 May and 5 June 2022. Wafa released its report covering 258 monitoring and documentation of inciting and racist speech in Israeli visual, audio, written media, as well as on the social media pages of politicians and prominent personas in the Israeli society.
How pro-Palestinian censorship has exposed Instagram's algorithmic bias (English)
The New Arab
Patience has been wearing thin among social media activists posting Palestine-related content on Instagram as the platform has proved it is willing to selectively censor certain content depending on the ideological beliefs and political orientations, particularly on the timely conflict in Al-Aqsa Mosque. In implementing different forms of censorship on thousands of users, Instagram is increasingly being called into question as it is accused of being biased, selective and neglectful of the injustice Palestinians are facing.