Check out the digital rights update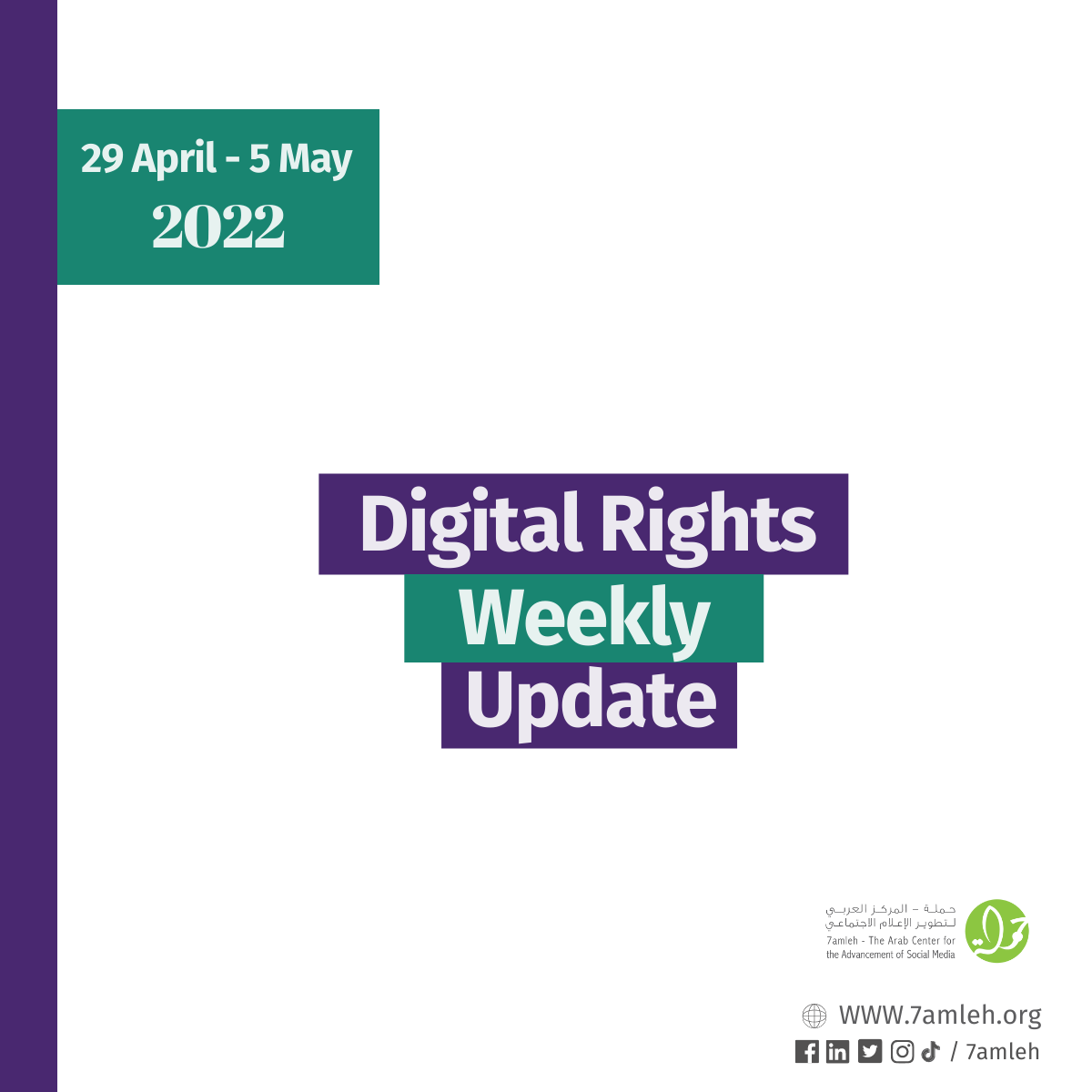 "Digital Solidarity for Justice" to protect Palestinian digital rights in the PDAF (Arabic)
Monte Carlo International
The Palestine Digital Activism Forum, in its sixth edition, 2022, will be held under the title "Digital Solidarity for Justice", which will be launched online on 17 May and over 3 days until 19 May 2022, highlighting topics of digital solidarity and digital justice, to protect and improve Palestinian digital rights, especially after what the Palestinians went through in 2021 of digital repression, targeting of Palestinian content, and imposing espionage and surveillance on Palestinian human rights defenders.
The watchful eye of Israel's surveillance empire (English)
+972 Magazine
In recent months, revelations that dissidents, human-rights defenders, journalists, and opposition politicians around the world have been tracked by Pegasus, a spyware developed by the Israeli cyber-arms company NSO Group, have generated a global media and public outcry. But Pegasus and its ilk are merely a drop in a global multi-billion-dollar market, in which private companies compete to provide repressive governments with the tools to illegally track and spy on their own citizens.
Washington adds an Israeli surveillance company to the list of "sanctioned entities" (Arabic)
Ajyal
Washington has announced that it has placed the Israeli cyber company "NSO" that developed the "Pegasus" spyware program on its "sanctioned entities list". US Secretary of State Anthony Blinken said on Tuesday evening, "We have put the NSO Group, which manufactures the Pegasus program, on the list of sanctioned entities," noting "the broad threats faced by the press and freedom of opinion worldwide." "Over the past two years, the phones of more than 30 journalists have been hacked through Pegasus," Blinken said. The US announcement comes a day after the Spanish government announced that the phones of Spanish Prime Minister Pedro Sanchez and Defense Minister Margarita Robles had been exposed to illegal external eavesdropping operations using the Israeli Pegasus software.