Pegasus: Israeli Spyware Beast Devours All!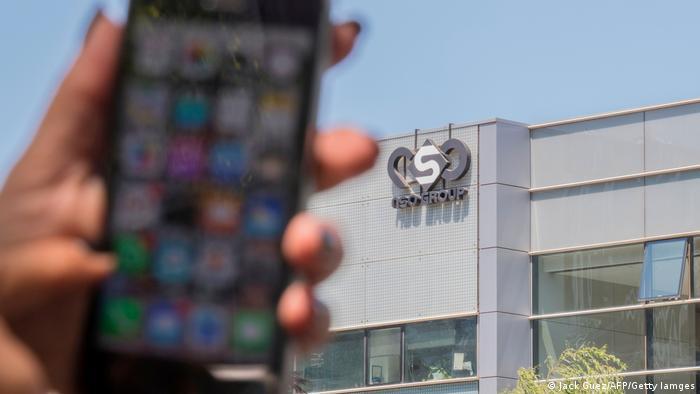 Calcalist Israeli newspaper revealed on 18 January 2022 that the Israeli police has used the "Pegasus" spyware program, developed by the Israeli company "NSO Group," to hack the mobile phones of Israeli citizens and spy on them without judicial permission, including citizens without criminal records.
According to the same report, the police targeted politicians, activists, government employees, and opponents of former Israeli Prime Minister Benjamin Netanyahu, whose mobile phones were hacked and monitored without supervision from the court or oversight of how monitored data is used.
Over the years, Israel has upheld a policy of censorship and surveillance against Palestinians. It has targeted their privacy, including their personal data, harassed them, restricted them, criminalized them, and even suppressed their freedom of expression based on discriminatory legislation and using programs such as "Pegasus." The Israeli company has not only developed "Pegasus" through testing on Palestinians, but has approached spying technologies as a lucrative business to expand abroad, undermining digital rights globally. The Israeli company has supplied a number of governments around the world with the "Pegasus" spyware to use in spying on opponents, activists, and citizens, and suppress and blackmail them, as well as violate their basic rights. However, recent allegations have revealed a turning point and a major shift in the case, showing that the program has been used to target Israeli citizens themselves.
As 7amleh, since the first 2016 report by Citizen Lab on the use of "NSO Group" technology against UAE dissident Ahmed Mansoor, to the most recent reporting on "Pegasus" being used against Israeli citizens themselves, have called on governments, institutions and individuals to put an end to the use of "NSO Group" technologies and push for the criminalization of its violations of the digital rights of any group. Accordingly, today we reiterate our call to states to immediately halt the sale, transfer and use of surveillance technology until adequate human rights safeguards are in place, consistent with international conventions, including the UN Guiding Principles on Business and Human Rights. In this context, we consider the decision of the US Department of Commerce issued in November 2021 to include "NSO Group" on its "Entity List" of restricted commerce, a necessary step forward, and encourage other countries to impose similar restrictions to ban the export of "NSO Group" technologies, as well as selling and transferring it within the state. We also call on UN experts to take urgent action to denounce Israeli state violations of human rights, including in the digital realm perpetrated by NSO Group's "Pegasus" spyware, and to provide the immediate support needed to conduct impartial and transparent investigations into such violations to hold those responsible accountable, as well as push to outlaw such violations, in accordance with Israeli legislation as well.