Check out our digital rights weekly update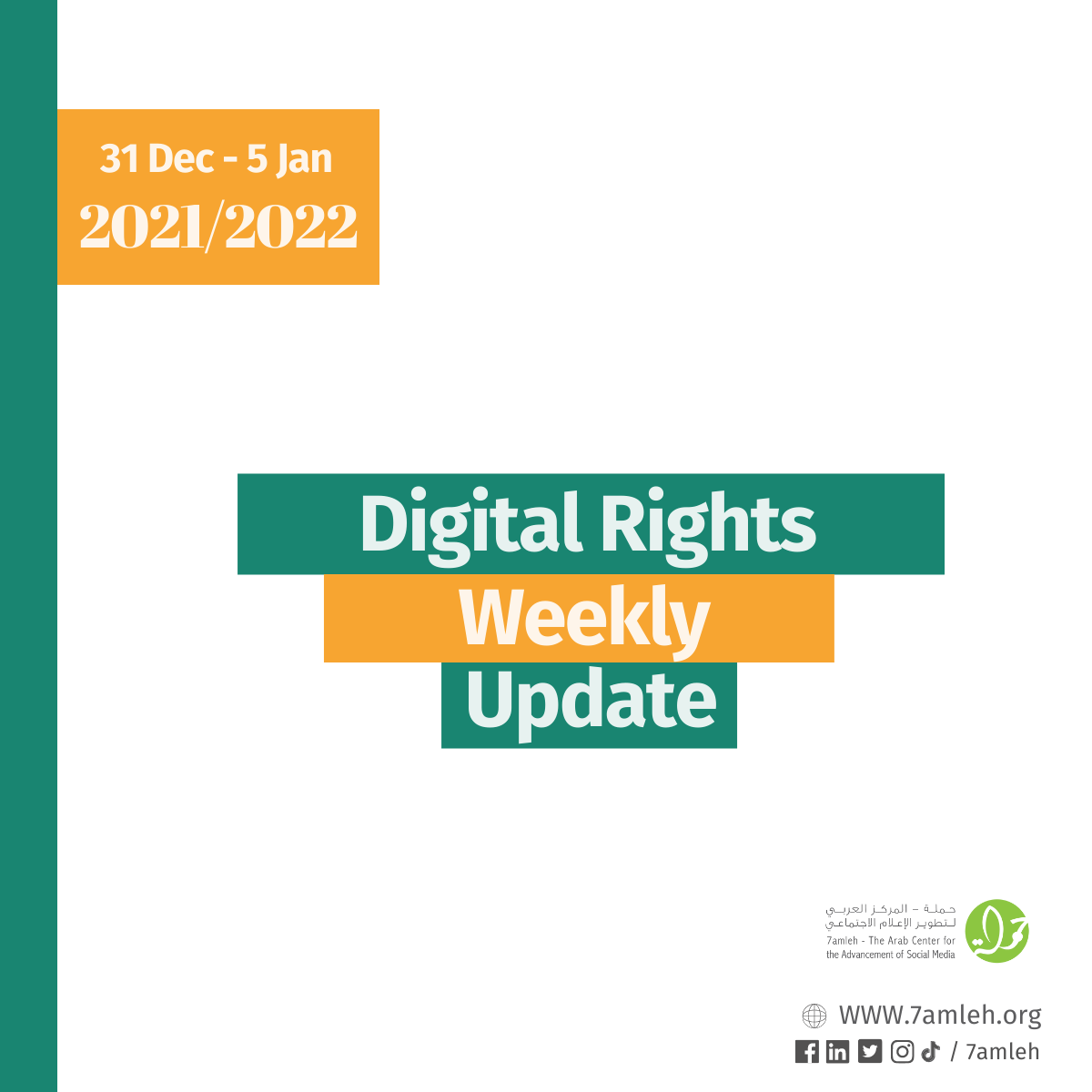 Palestinians raise alarm over Facebook content 'suppression' (English)
France 24
On December 4, Palestine TV correspondent Christine Rinawi posted a video on her Facebook account in which Israeli security forces were seen shooting a Palestinian on the ground, killing him. He had just carried out a knife attack on an Israeli civilian. Shortly after she posted her video, Rinawi, who has nearly 400,000 followers, noticed it had been removed from her account. This was not her first experience with Facebook's enforcement, and Rinawi said her account had already been restricted after she shared footage of a November attack in Jerusalem.
Palestinian Facebook news platform suspends operations after ban on page (English)
Middle East Eye
A Palestinian news page with over a million and a half followers on Facebook announced on Monday that it has shut down its operations in occupied Jerusalem after the social media giant banned its account. The Maydan al-Quds news network had been covering stories from Jerusalem for more than a year and a half. According to its director, Bilal Nour, Facebook closed the page on 21 November last year, the same day as the killing of Jerusalemite man Fadi Abu Shkheidem by Israeli forces after he carried out a stabbing attack near the Chain Gate - one of the gates to al-Aqsa Mosque in Jerusalem's Old City. Nour told Al Jazeera that his network was "totally impartial" in its reporting on the incident.
In Lghit of the Bias Towards 'Israel'; This is how Facebook's Ban On Palestinian Content is Confirmed (English)
Al-Estiklal Newspaper
Repeated and continuous violations for years against Palestinian content on the internet, this is part of a war waged by social media platforms at the behest of the Israeli occupation to target the Palestinian identity. Since the beginning of 2021, the Palestinian Journalists Support Committee has monitored 220 violations against digital content against Palestinian journalists and media professionals. It became normal while reading any content on Facebook about Palestine, to find words related to the issue in different ways, including cutting, adding letters and symbols, or writing without dots. "This behavior contributes significantly to covering up the Israeli violations, obscuring the narrative of the Palestinian victims, and flagrantly violating individuals' freedom of expression and publication," the committee warned.
Palestine wins in the digital space in 2021 despite restrictions and bans (Arabic)
Al-Mayadeen
The Israeli Occupting Authorities has sought to combat the Palestinian people in all possible means, politically, militarily and economically, and exploits its media capabilities in order to whitewash its image, relying on deceptive stories and fake narrative in order to justify its attacks and aggression. Palestine achieved an important victory on all social media platforms, this appeared especially during the last events in Gaza and the occupied Palestinian cities.