Check out our digital rights weekly update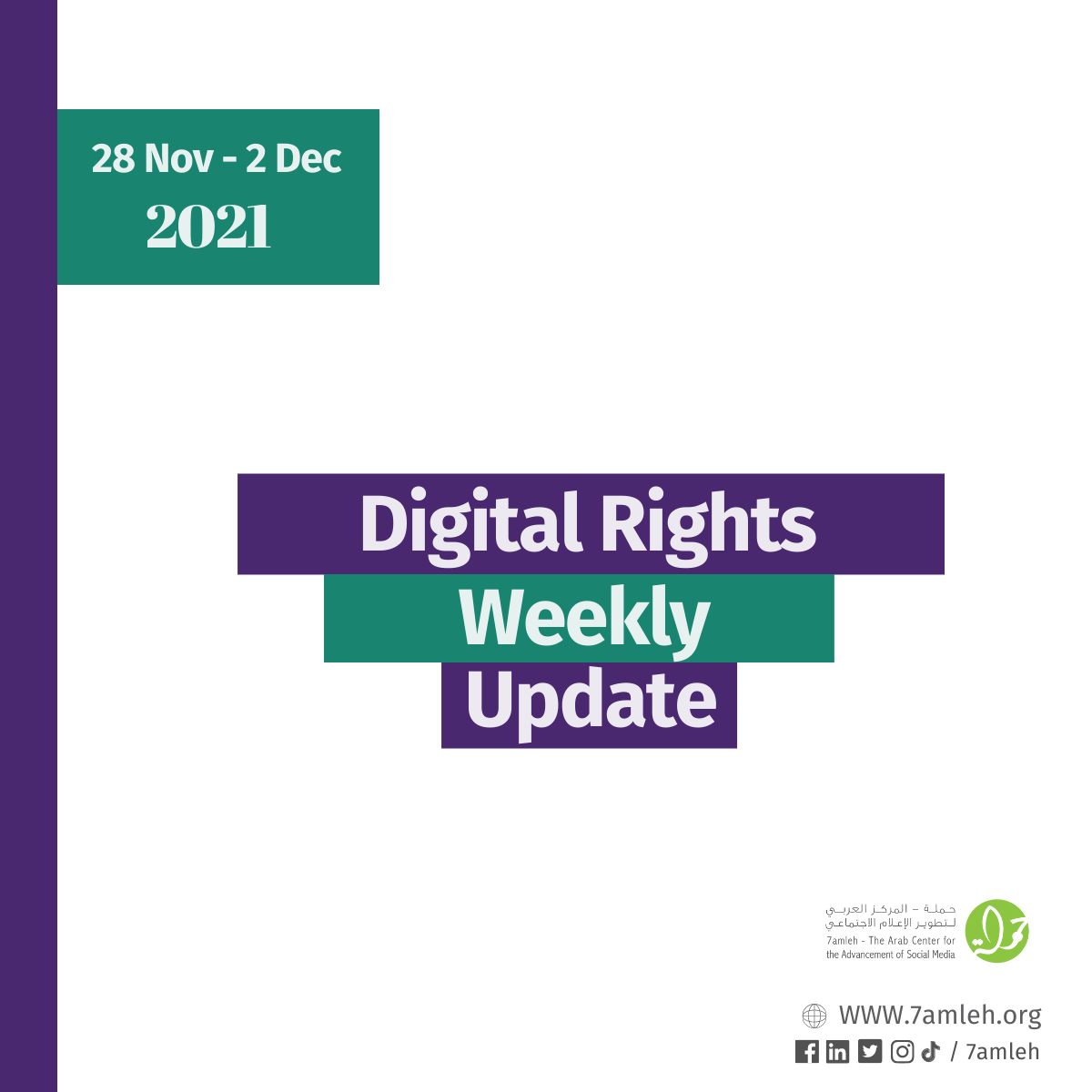 How can we combat censorship of Palestine content online?
Quds News Network
The latest episode of Al-Massar, a podcast by Quds News Network, discussed the policies of restrictions, suspension and censorship on social media targeting Palestinian content and Palestinian pages. Muhammad al-Atrash, coordinator of the Facebook Bans Jerusalem campaign, said that "in recent years, an increase in digital violations against Palestinian content has been observed, at a time when these platforms have become part of the work of journalists, especially Facebook and other platforms by Meta, where we are facing a clear problem."
Outrage as Facebook removes Palestinian pages covering news from Jerusalem
The New Arab
Two Palestinian news pages, Al-Qastal and Maydan Al-Quds, disappeared from Facebook after the company removed them for 'violating the community standards'. Facebook's move came only a month after it opened a special investigation on Palestine-Israel content suppression. The two Palestinian pages reported daily news in Jerusalem from a Palestinian perspective, focusing on Israeli violations against Palestinians in the city.
Apple Sues Israeli Spyware Maker, Seeking to Block Its Access to iPhones
New York Times
Apple, for the first time, seeks to hold NSO accountable for what it says was the surveillance and targeting of Apple users. Apple also wants to permanently prevent NSO from using any Apple software, services or devices, a move that could render the company's Pegasus spyware product worthless, given that its core business is to give government clients full access to a target's iPhone or Android smartphone. Apple is also asking for unspecified damages for the time and cost to deal with what the company argues is NSO's abuse of its products.
'Facebook Censors Jerusalem': Campaign protests Meta's alleged censorship of Palestinian posts
Middle East Eye
Palestinian activists and journalists have launched a campaign called "Facebook Censors Jerusalem" to raise awareness about Meta's alleged efforts to censor Palestinian content on its flagship social media platform Facebook, according to a press release on Wednesday by Sada Social, a non-profit focusing on the digital rights of Palestinians.
Fact Sheet: Israeli Surveillance & Restrictions on Palestinian Movement
Institute for Middle East Understanding (IMEU)
The Israeli government closely monitors the communications and movements of millions of Palestinians in the occupied territories, who have lived under Israeli military rule since 1967, and inside Israel, making Palestinians one of the most surveilled people in the world. IMEU published a factsheet surveying the methods used to surveil the communications and physical movement of Palestinians such as cameras, drones and balloons, social media monitoring, collaborators, walls, checkpoints and more.