Check out our digital rights weekly update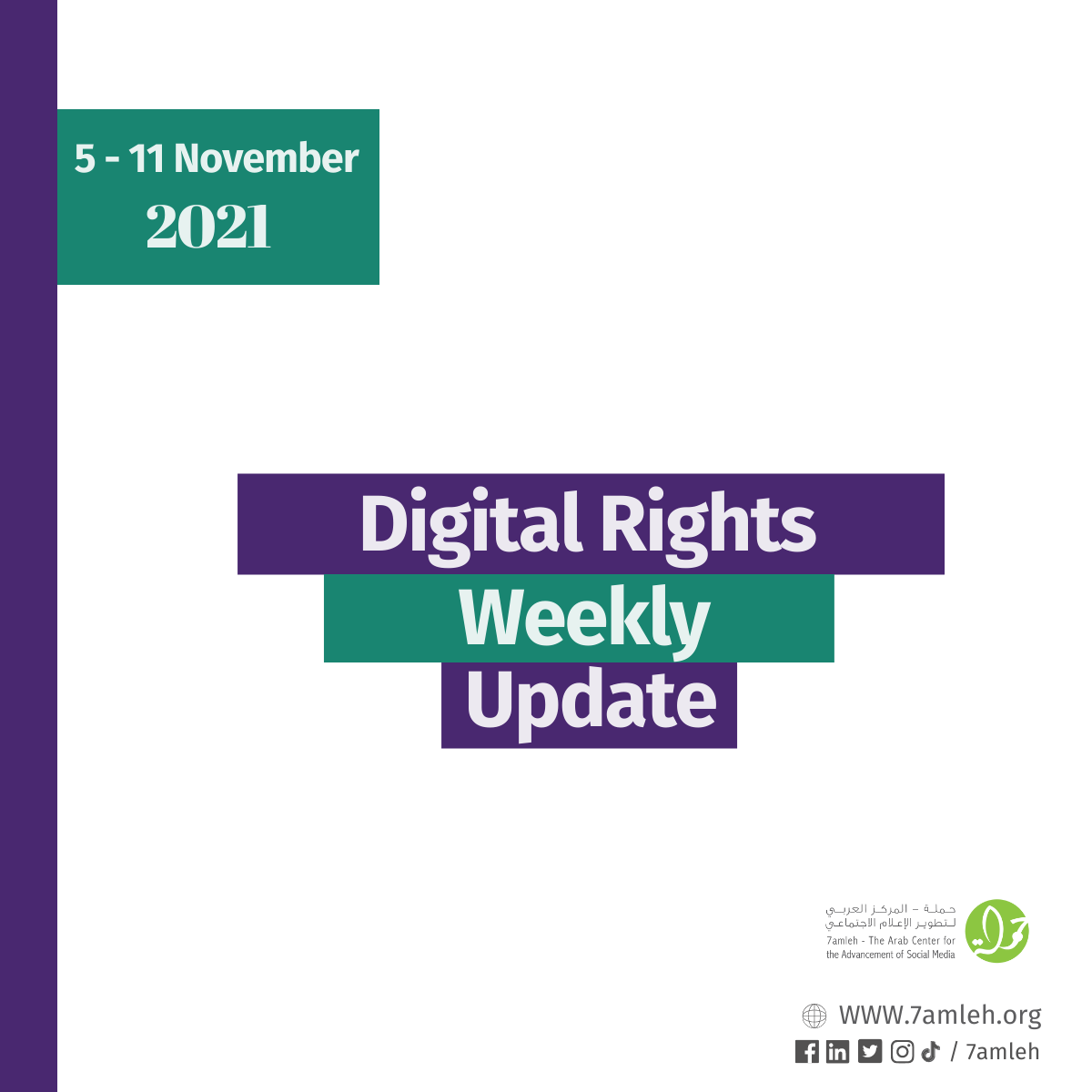 Israel escalates surveillance of Palestinians with facial recognition program in West Bank (English)
The Washington Post
The Israeli military has been conducting a broad surveillance effort in the occupied West Bank to monitor Palestinians by integrating facial recognition with a growing network of cameras and smartphones, according to descriptions of the program by recent Israeli soldiers. The surveillance initiative, rolled out over the past two years, involves in part a smartphone technology called Blue Wolf that captures photos of Palestinians' faces and matches them to a database of images so extensive that one former soldier described it as the army's secret "Facebook for Palestinians." The phone app flashes in different colors to alert soldiers if a person is to be detained, arrested or left alone.
Intensification of Surveillance in East Jerusalem and Impact on Palestinian Residents' Rights: Summer and Fall 2021 (English)
7amleh
The Arab Center for the Advancement of Social Media, has published a new report titled "Intensification of Surveillance in East Jerusalem and Impact on Palestinian Residents' Rights: Summer and Fall 2021", which examines the impact of biometric monitoring and digital surveillance in East Jerusalem. Israel maintains comprehensive legislation to protect the right to privacy, however, Palestinian residents of East Jerusalem continue to be systematically denied such rights. Instead, Israeli authorities implement and carry out security measures without consultation or communication with those communities subject to intensive surveillance.
Report: NSO spyware found on 6 Palestinian activists' phones (English)
Abc News
Security researchers disclosed Monday that spyware from the notorious Israeli hacker-for-hire company NSO Group was detected on the cellphones of six Palestinian human rights activists, half affiliated with groups that Israel's defense minister controversially claimed were involved in terrorism. The revelation marks the first known instance of Palestinian activists being targeted by the military-grade Pegasus spyware. Its use against journalists, rights activists and political dissidents from Mexico to Saudi Arabia has been documented since 2015.
"There's not enough brutality": Former TikTok moderator says workers told to leave up 'disturbing' violence against Palestinians (English)
Hack
TikTok moderators were asked not to remove content containing 'disturbing' attacks against Palestinian people despite the app's guidelines banning 'violence or suffering', a former employee has told Hack. In one of the only public interviews with a TikTok worker on record, the former moderator has given Hack a unique and exclusive insight into the company's notoriously secret processes around deciding what ends up in a user's feed. It is her personal account of what went on at the company
Access Denied: How PayPal is crippling Palestinian businesses like mine (English)
The New Arab
PayPal is the world's largest global payments platform, with over 337 million users across 200 countries. However, five million Palestinians living in the occupied Palestinian territories (OPT) are excluded from the service, despite the fact that PayPal is available in Israel and even for 600,000 illegal Israeli settlers, who live mere minutes from their Palestinian neighbours.