Join us in the webinar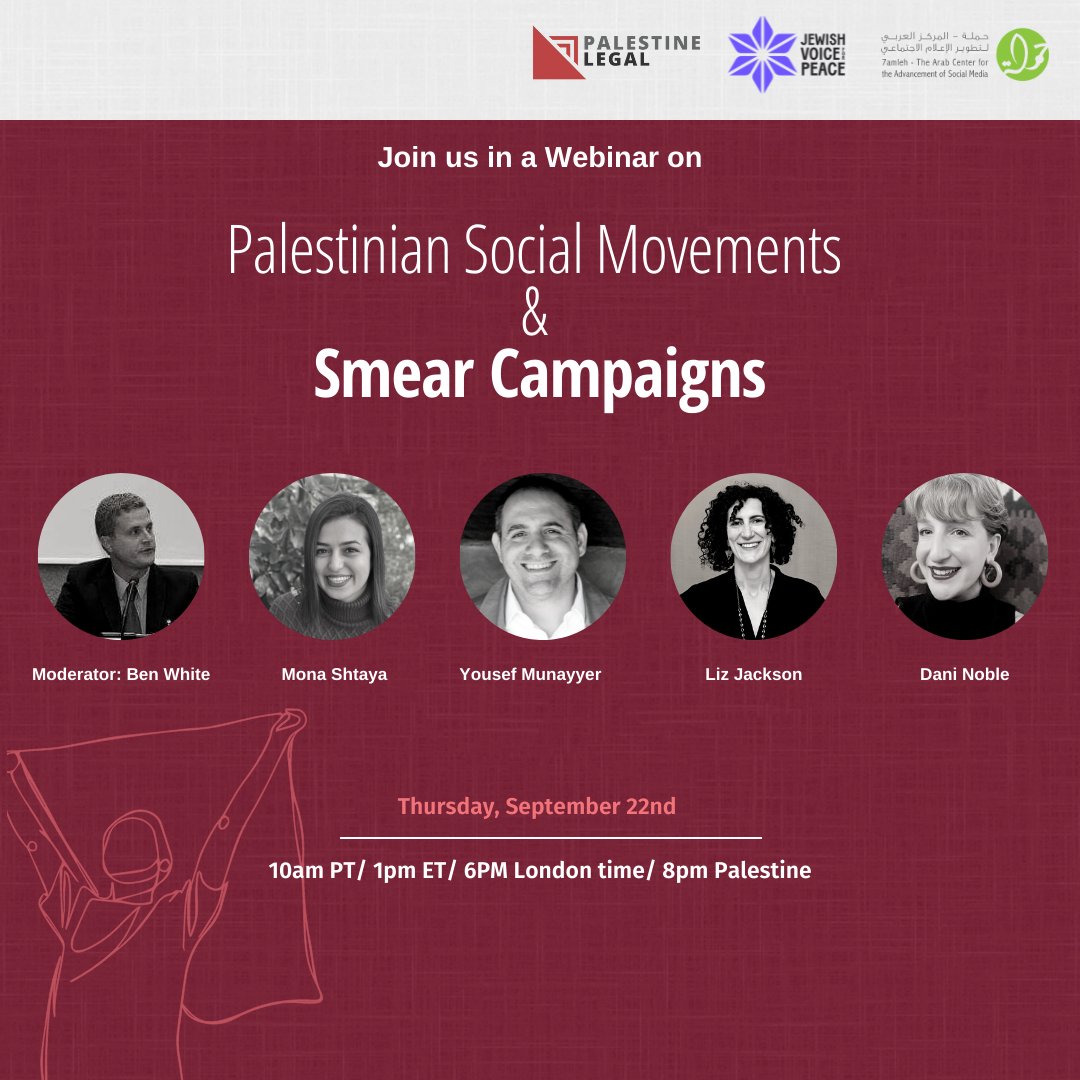 Smear campaigns have been weaponized against Palestinians, and their allies, for years. Any organization, activist, or ally working for the Palestinian people knows this all too well. Legitimate criticism of the state of Israel, or even documentation of Israeli human rights violations, is labeled antisemitic. Prominent human rights defenders and Palestinian civil society organizations are falsely designated as terrorists. These smear campaigns are leveraged against Palestinians and their allies to delegitimize the Palestinian cause and further distort international understanding of what is actually happening in Palestine. As a movement, it is time to bring this issue into the light. All too often those targeted by smear campaigns stay silent for fear that any response might make the claims seem more legitimate.
Join 7amleh, Jewish Voices for Peace, and Palestine Legal for a conversation about how these smear campaigns are leveraged against the Palestinian cause. You will also hear from leaders within the movement about how they deal with smear campaigns themselves. By sticking together and supporting each other, we can delegitimize these smear campaigns!
Speakers:
Ben White (Moderator)
Mona Shtaya
Yousef Munayyer
Liz Jackson
Dani Noble

Register Now: https://cutt.ly/DChQ8tr