The position paper presents a policy analysis of the impact of US policies and corporate practices on the Israeli surveillance sector.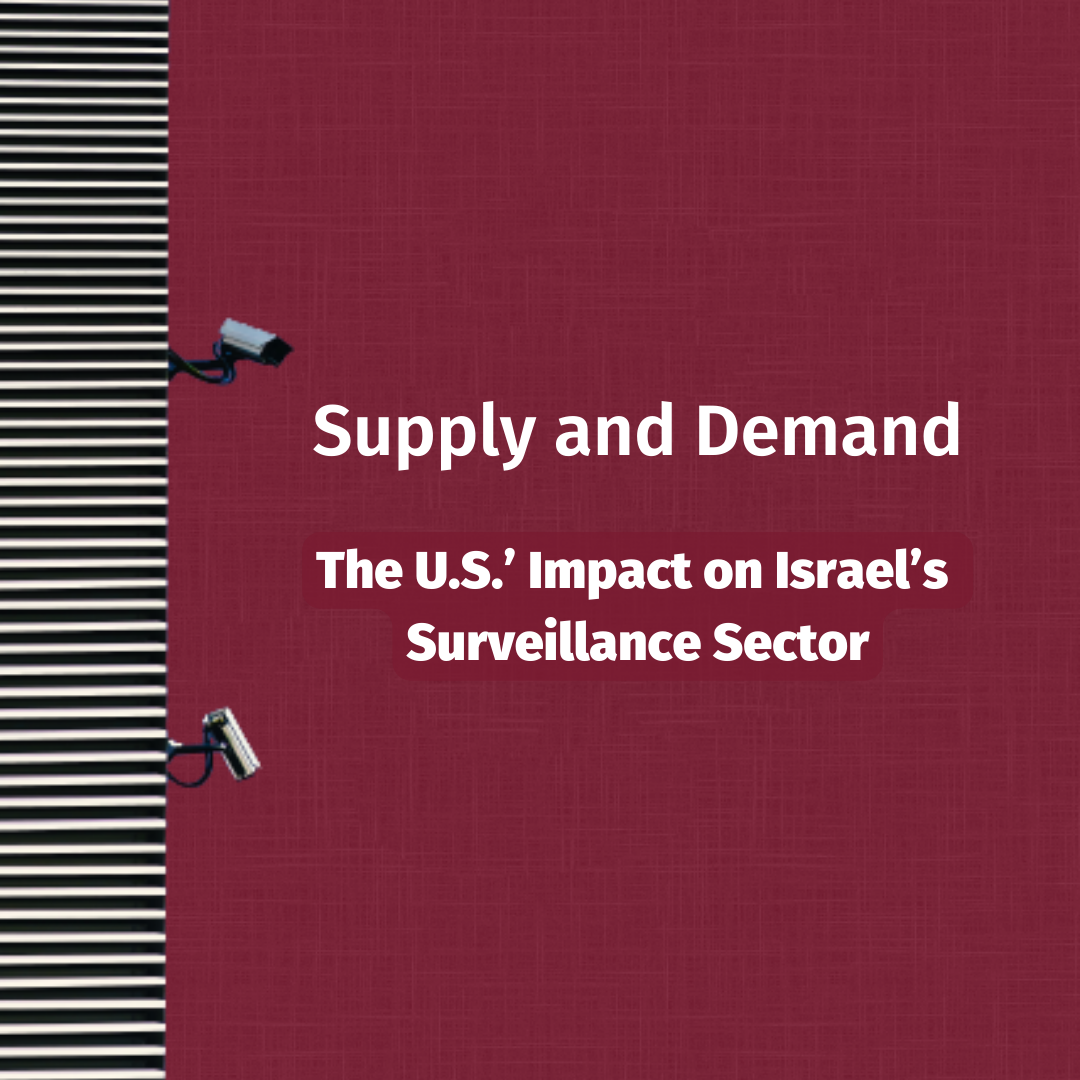 Earlier in 2022, Israel's surveillance sector drew international condemnation after news of their abusive practices plastered headlines. At that time, a consortium of journalists and civil society organizations alleged that Israeli spyware was used to target some 50,000 journalists, human rights defenders, and foreign heads of state around the world. The Washington Post revealed Israel's military deployed facial recognition cameras and biometric databases to extensively monitor Palestinian civilians in the West Bank, contracting with private companies to extend its reach. Today, international legal experts warn that Israeli surveillance technologies threaten human rights worldwide.
While journalists, politicians, and human rights advocates often frame Israel's surveillance industry as exceptional, it did not develop in isolation. This report details the U.S.' impact on Israel's surveillance industry between 2002 and 2022. The research results are organized around three main points. First, the analysis details how Israel implemented a model of corporate-state surveillance, developed in the U.S. following 9/11 through formal collaborations between the two countries' security apparatuses. Second, the report examines the U.S.' anti-regulation stance towards technology companies detailing how U.S. companies and investors have poured millions into Israel's growing surveillance sector. Lastly, the research underscores the policy implications of the U.S.' influence over Israel's surveillance sector and outlines how U.S. lawmakers can set global regulatory standards. This report thus provides essential context and analysis to urgent conversations surrounding the use and abuse of new technologies.