Palestine Digital Activism Forum 2022: Digital Solidarity for Justice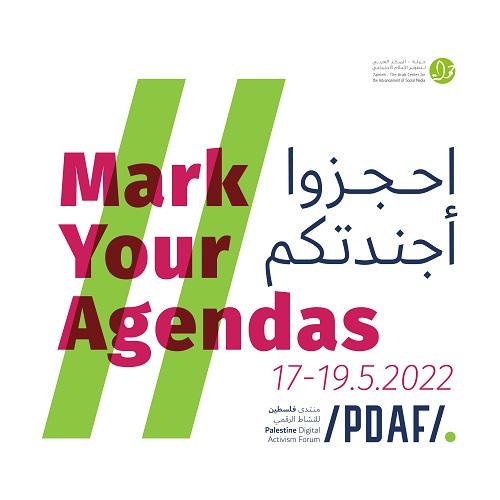 7amleh - the Arab Center for the Advancement of Social Media is currently preparing for the Palestine Digital Activism Forum (PDAF 2022), set to take place on 17-19 May 2022. The forum will take place fully online, with the participation of a number of experts, activists and human and digital rights defenders!
This year, the Palestine Digital Activism Forum (PDAF 2022) in its sixth edition will address "Digital Solidarity for Justice," in an attempt to reconnect Palestinians, supporters of the Palestinian cause, activists, human rights defenders, journalists, civil society workers, social media companies and authorities, to study, discuss and try to understand the different aspects of digital solidarity across different contexts. The conference will prioritize Palestinian digital rights as it examines different regional and international contexts, in an attempt to bridge organisations, social movements, rights groups and activists, to tackle important digital rights policies that impact our lives, share experiences, exchange expertise and build capacities together, as well as organise activism efforts locally, regionally and internationally, to defend Palestinian digital rights and achieve a safe, equitable and free digital space for all.
An exceptional and rich digital experience awaits you!
Mark your calendars and stay tuned for the announcement of more details!
To check out the forum's theme: here.
Do you have an idea for a workshop, discussion or roundtable for the forum?
Send a proposal here now!