In conjunction with the launch of the Global Entrepreneurship Week, representatives of from Palestinian Private Sector Send Open Letter to PayPal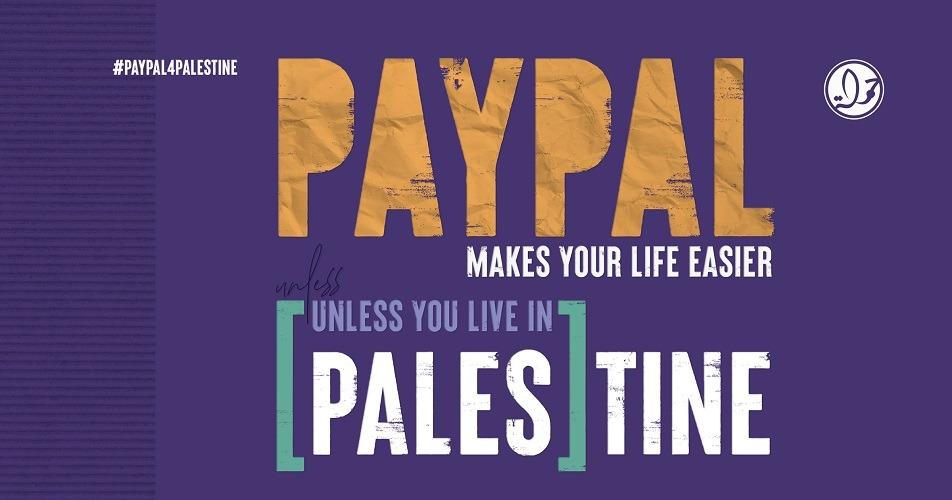 11 November 2021 - Ramallah, This Global Entrepreneurship Week, 72 representatives from the Palestinian private sector, including prominent Palestinian businesses, start-ups, entrepreneurs and freelancers sent an open letter to PayPal's CEO, Dan Schulman, calling on the company to expand its services to the occupied Palestinian territory (OPT).
To this day, 5 million Palestinians are denied access to the global online payment service. PayPal's policy in the OPT has had devastating effects on Palestinian business owners, entreprenuers and freelancers who wish to trade and work online. Palestinians and Palestinian businesses already face suffocating restrictions on imports, exports and movement of goods due to the policies of the Israeli authorities. Providing access to PayPal in the West Bank and Gaza Strip could significantly improve the lives and careers of thousands of Palestinian freelancers, entrepreneurs and business owners.
Since 2016, numerous efforts have been organized, by 7amleh - the Arab Center for the Advancement of Social Media, along with partners and friends in the United States, to advocate PayPal to expand its services to the OPT. This has included a petition signed by over 100,000 people and delivered in a demonstration at PayPal's headquarters in San Jose in 2017, calling on the company to amend its policy in the West Bank and Gaza Strip. In 2018 and 2020, 7amleh published its "PayPal & Palestine'' study, offering an in-depth analysis of the impact of PayPal's policy on the ground, and its "E-commerce in Palestine" study demonstrating the opportunities and limitations facing e-commerce in Palestine.

Most recently, 7amleh relaunched the #PayPal4Palestine campaign on 4 October 2021. The center organized an open letter, representing 55 civil society organizations from around the world, calling on PayPal to address its policy in the OPT.
This letter, representing the Palestinian private sector, comes as part of the #PayPal4Palestine campaign, which is a continuation of 7amleh's ongoing work to advocate PayPal to grant Palestinians equal access to e-commerce and the digital economy, as well as the center's larger mission to defend and advocate for Palestinians' right to access the Internet and digital rights in general.
ٍRead the Full Palestinian Private Sector Open Letter to PayPal Here [PDF]