7amleh conducts training of trainers on digital security in Ramallah
7amleh – the Arab Center for Social Media Development held a training of trainers (ToT) on digital security in Ramallah for 15 trainers.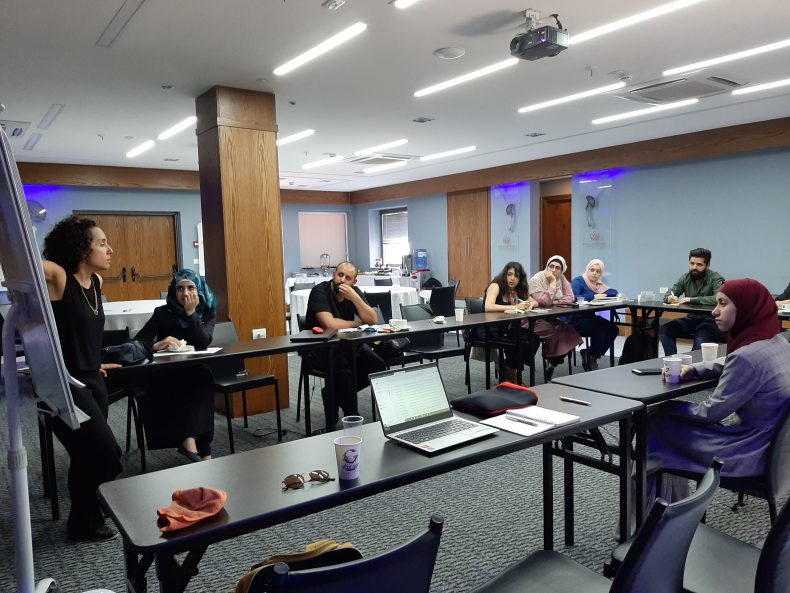 7amleh – the Arab Center for Social Media Development conducted a (ToT) training on digital security in Ramallah. The training was held at 7amleh's office from the 1st to the 3rd of August 2019 with a total of fifteen participants. Primarily, the training aimed to improve the  training skills of trainers, and to develop activities and exercises on digital security that can presented to a diverse group of people from different ages, levels, and professional backgrounds.
Reem Al Masri – a trainer from 7iber, (an online publication that seeks to inform, inspire, and engage communities to foster a more open society) facilitated the training sessions. In the course of the training, several learning topics were discussed, including the basics of planning and improving sessions, different types of learning styles, techniques of planning training sessions,  and methods of building inclusive workshops suitable for different ages, levels and backgrounds.
Additionally, Reem worked with the trainers on designing different activities related to digital security which may be useful for them in their  future training sessions.
This  training is a  part of 7amleh's continuing efforts to further develop the skills of digital security trainers in order to improve the quality of digital security workshops and trainings.