"Digital Occupation": Policies to Silence Palestinians – Open debate in Ramallah
24.05.2017- Ramallah: 7amleh- the Arab Center for Social Media Advancement in cooperation with the Henrich Böll Stiftung, Al Shabaka and The Palestinian Policy Network helded an open debate on "Digital Occupation": Policies to silence Palestinians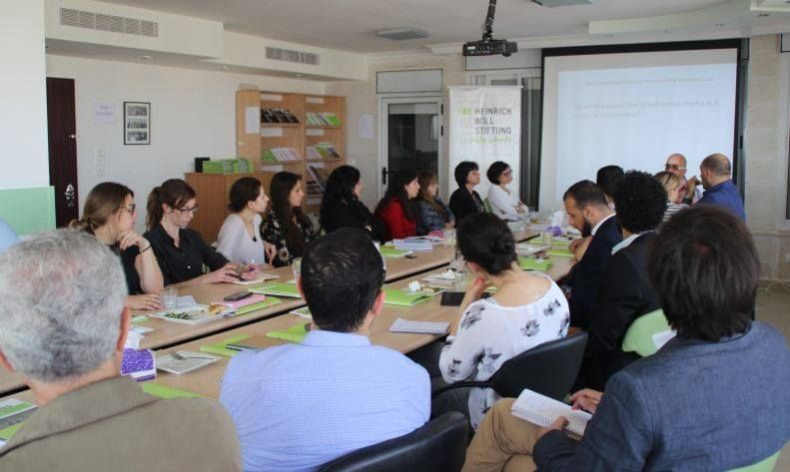 24.05.2017- Ramallah: 7amleh- the Arab Center for Social Media Advancement in cooperation with the Henrich Böll Stiftung, Al Shabaka and The Palestinian Policy Network helded an open debate on "Digital Occupation": Policies to silence Palestinians.
The discussion involved a large group of participants from different organizations and backgrounds and was conducted by Nadim Nashif (Director of 7amleh), Saida Hamad (Instructor at Birzeit University), Sam Bahour (Policy Advisor Al-Shabaka), modereted by Nur Arafeh.
From the concept of "Digital Occupation" the debate has moved to the Israeli's use of social media to surveil and control Palestinian lifes. Specially it focused on the crack down of the Palestinian freedom of expression online and the Facebook pro-Israeli's bias through censorship and information sharing policies.  Finally it was shared the controversial experience of 43 Palestinian companies that published an open letter directed to PayPal to work in the Occupied Palestinian Territories and the related still open issue.